December 7
.
I'm weak! I promised myself I wouldn't sign-up for any e-courses until I finished my Mixed Devotions bottles and the Capturing the Essence Online Workshop by Katherine Dunn, but then I saw this…
It is an awesome workshop offer by Christy Tomlinson. Â She's gathered together 11 guest artists to create 12 festive projects. I'm in a crafting mood, so I gave in and signed-up. Of course, the Murphy's Law of Crafting immediately kicked in…"No matter how many crafting supplies you have, you won't have the ones needed for your current project." So, I went to the craft store and picked up a few things.
4″ frosted glass ornament, 4″x4″ canvases and modeling clay. That's not all I'll need if I complete all 12 projects, but I'm just going to pick up things a little at a time. The projects are very diverse, so it will be fun to learn some new things.
Daily Inspiration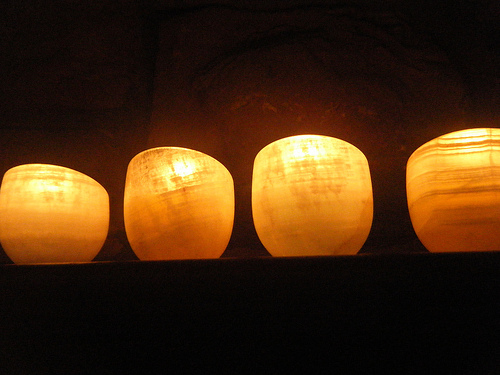 There are two kinds of light – the glow that illumines, and the glare that obscures.
James Thurber