November 25
.
Today was my card club's Card & Cookie Exchange. Â This is my second year participating. Â The rules were the same as last year…
1.  Bring one handmade card for each person.
2.  Bring one dozen homemade cookies for each person, plus some to share.
The cookie table was lovely.  Last year, my cookies didn't turn out as well as I would have wished.  This year's were better.  I made Oatmeal Cranberry White Chocolate Chunk Cookies.  The only thing I would have done differently…I made three batches all at once.  Oatmeal cookie dough is pretty stiff, so when it came time to add the cranberries and white chocolate bits, it was hard to incorporate them evenly.  If I did it again, I would make one batch at a time.  I don't know these things because I only bake if I have to.
I love receiving the cards. Â It's so fun to see what everyone came up with.
We also made a card and a gift tag.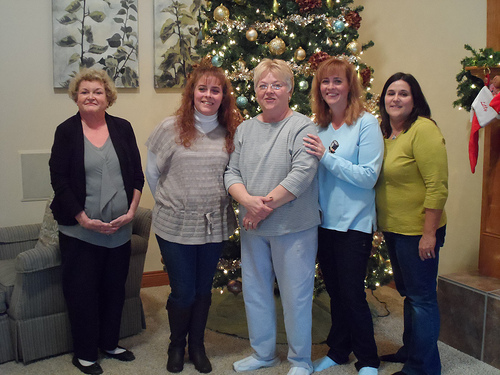 These are the lovely ladies I hang out with.
Me with my nieces
It was a great way to kick-off the Christmas season.
Art Every Day Month – Day 25
I'm participating in Art Every Day Month.  Every day during the month of November I'm going to start a painting. Most won't be finished, but I'll get something started…a lot or a little.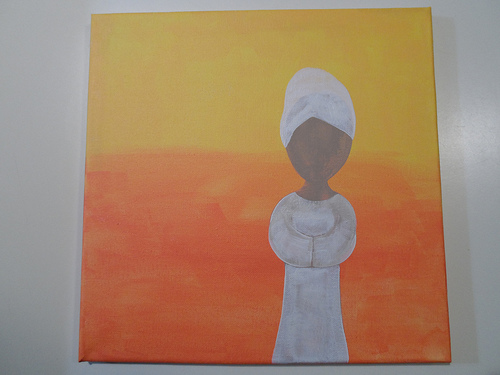 Daily Inspiration
It is Christmas in the heart that puts Christmas in the air.
W. T. Ellis