November 11
.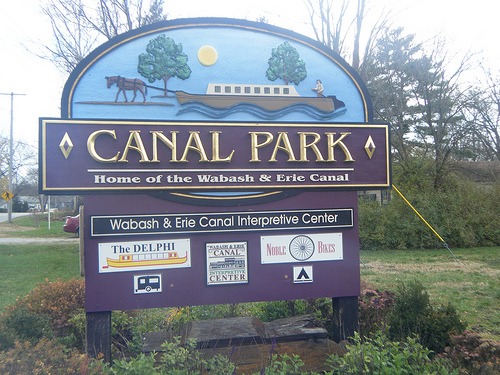 I went down to see my daughter at Purdue University this weekend. Â On my way down, I stopped in Delphi, Indiana, to go to the 2nd Annual One Stop Shop.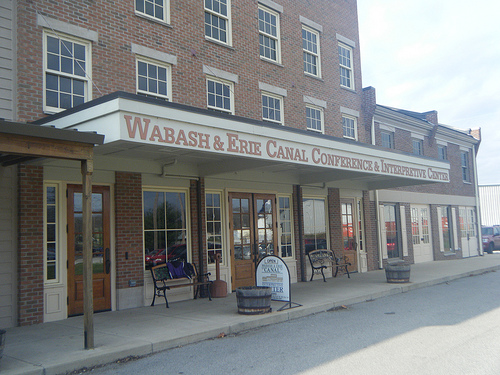 The One Stop Shop was held at the Wabash & Erie Canal Interpretive Center.
The Wabash and Erie Canal was the longest man-made waterway in the United States (468 miles). Â It stretched from Toledo, Ohio to Evansville, Indiana and linked the Great Lakes to the Ohio River. Â The canal era ended by the 1870s after about 30 years of use. Â The Delphi section of the canal is the only remaining accessible Indiana portion which still has water in it. Â I want to visit again in the spring or summer. Â You can take a tour on a replica canal boat and there are a lot of wonderful hiking trails.
I didn't pick up much at the One Stop Shop, but I loved the photographs by Aaron Hutshell. Â Aaron is an Indiana photographer who captures the beauty of our home state. Â I purchased two of his photographs…one of a sunset with a farm silhouetted against the horizon and another of a sunset at Camp Tecumseh in Brookston, Indiana. Aaron is not only an exceptional photographer; he and his wife, Patricia, are establishing a not-for-profit organization, The Slave Project, to help the victims of human trafficking. Â This is of interest to me because after reading The Blue Notebook, I wanted to find out more about groups that seek to help these victims. Â I look forward to learning more about Aaron's organization.
If you prefer Facebook, here are the links to Hutsell Photography and The Slave Project.
Art Every Day Month
I'm participating in Art Every Day Month.  Every day during the month of November I'm going to start a painting. Most won't be finished, but I'll get something started…a lot or a little.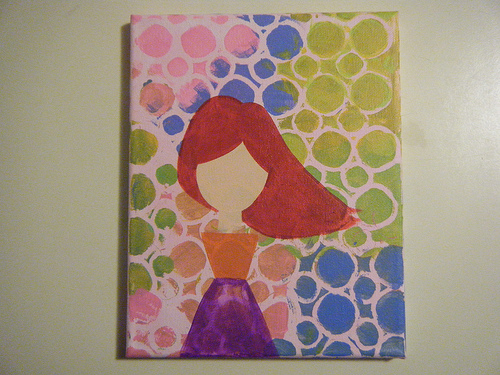 Daily Inspiration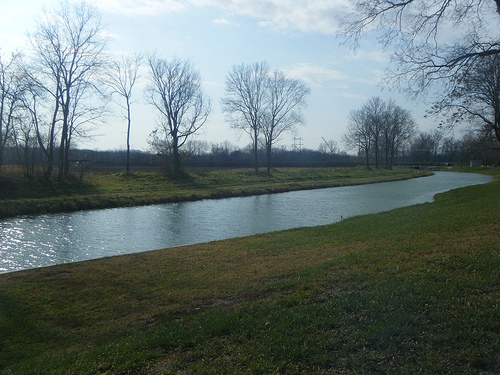 Givers get given to.
Russell Simmons