November 22
.
Every Tuesday, I talk about 4 of my favorite things.  This month, I've asked some friends, along with their furry kids, to share their favorite things…4 pet and 4 people things.  If you follow What Remains Now, you've heard me gush over my favorite blog, Tales and Tails.  Tales and Tails was the first blog I ever followed.  Carrie is a wonderful writer and photographer, and she perfectly captures "the hilarity of everyday life."  Carrie is married to Mr. Taleteller and they live with Blueberry (Greyhound), Bunny (Greyhound) and Morgan (GSD).  Soon a new member will be joining the family…Kuster (GSD puppy).  Carrie and Bunny are sharing their favorites today.  Let's see what they have for us.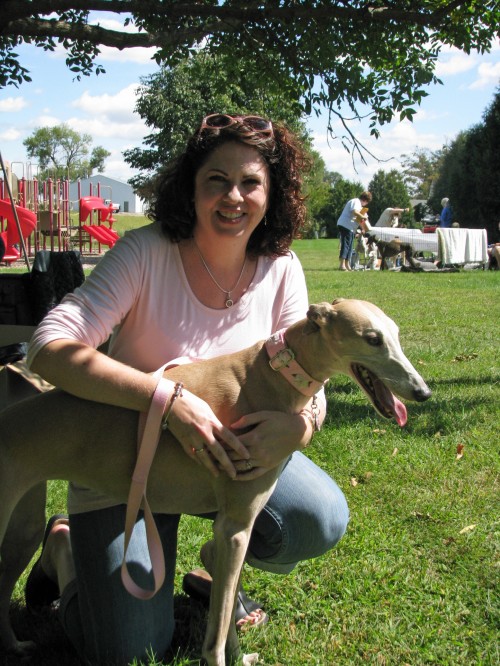 Bunny and I were asked to share some of our favorite things, and so we've thought long and hard about what those things might be.  In my case, it was coming up with four things while Bunny had to narrow her list down.  I hope you enjoy our lists! 
Nikon D3100
First on my list is the Nikon D3100.  It's an entry level SLR camera, and is very user-friendly.  As I try to improve my knowledge of photography, this camera has really helped, and it's motivated me to keep going.
Burt's Bees Lip Balm
Next is Burt's Bees lip gloss.  I may have an addiction to this stuff.  I use it a lot in the fall and winter, and I love that they now have color-tinted versions.  I almost always have a tube of this in my pocket.
Celtic Hounds nook Cover
I have a nook, which is a fabulous e-reader, and there are so many fun accessories that you can get for them.  There's a company called Oberon Designs that makes leather e-reader covers, amongst other leather and silver journals, covers and jewelry.  When I found out that they had a nook cover called "Celtic Hounds," I had to have one. 
Grimm
I admit it, I have a love for fairy tales as well as for things that are dark and mysterious.  When you mix those things together, you get Grimm, a new television show that airs on NBC in the US.  I have a friend in Sweden who tells me it will start running there soon, so I have a feeling it will be available in a lot of places shortly.  I am hooked!
It's about time Mom got done with her list.  She's right, I have A LOT of favorite things!  Mom says I have to limit myself to four things, though, so I'll have to keep the rest a secret.
Mother Bunny Bunny
One of my favorite things is my Mother Bunny bunny.  They're made by Aid 4 Greys, a nonprofit organization that raises money to help Greyhounds in adoption groups with serious medical needs.  They also make very cute every day collars that are not very expensive.  The bunnies and tribbles are the best toys we've ever enjoyed, though.
Tummy Warmer
Another thing Blueberry and I are really loving this time of year are our Voyagers K9 Apparel tummy warmers.  If you need something to wear to help ward off the chill of night air and it's not quite cold enough for a coat, or you'd like something for lounging around the house in, the tummy warmers are awesome.  Of course, we're big fans of their coats, raincoats and boots, too!
Rain Dog Treats
Recently, we were lucky enough to be sent Rain Dog Treats by some friends of ours.  Oh.  My.  Dog!  They are manna from heaven!  My sisters and I stalk the refrigerator for them every night because they are so tasty we just can't get enough.
 
Fancy Collars
Finally, I happen to love my fancy collars, and I have quite a few of them.  Miss Sue at Silk Road Collars made one for me that is fantabulous!  She put all sorts of pretty rhinestones on it for me.  I have gotten lots of compliments on it.
And there you have it, some of our favorite things!  I hope you enjoyed Mom's list and mine both, and it's okay if you say you liked mine better.  Thanks for letting us share them with you!
Thank you, Bunny!  Fabulous faves from a fabulous hound.  Oh, Burt's Bees isn't just Carrie's favorite.  Check out this post to see who else lists this as a "fave."
Art Every Day Month – Day 22
 
More Christmas Cards