November 29
.
During the month of November, I've asked some of my favorite folks and their furry "kids" to share their "4 Faves."  One of my new "favorite" blogs is Living With 6 Hamsters (And 2 Dogs), written by Tooki.  Tooki and her "kids" live in Kota Kinabalu, Sabah, Malaysia on the island of Borneo.  If your geography is a little sketchy, check out this post.  Tooki is a creative blogger who writes about her adventures with Coco (a Miniature Schnauzer) and Wawa (a stray), and about her life in Malaysia.  Not only is she a good writer, she has  a great sense of humor.  When I visit Tooki's blog, I learn something or laugh outloud…usually both.  Here are Tooki's favorites along with Coco and Wawa's favorites: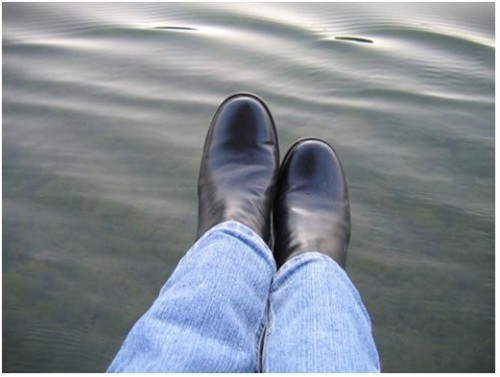 Hello, I am Tooki and this is a self-portrait of…my feet.  Sorry, my face is just not photogenic enough!  That is no ordinary river, it is the famous Li River in Guilin, China and has been visited by many VVIPs.  They may even have dangled their feet over it like I did!  I live with 2 dogs and 2 hamsters and you can read all about them in my blog.
I shall start with my pets' faves.
OOU – Orange "Orang Utan"
This orange "orang utan" is Coco's favourite toy.  She only knows it as "sotong" or octopus because her first toy was a pink octopus.  I was too lazy to teach her a new word and she told me that she prefers to call it sotong anyway.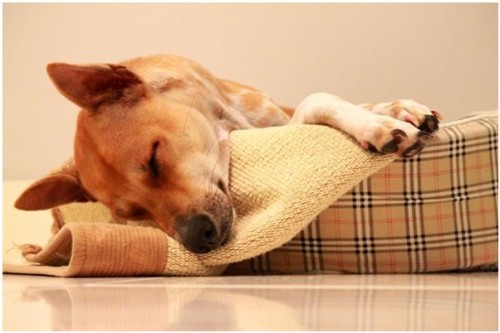 Bottomless Bed & Rug
Wawa's fave is his bottomless bed and rug.  He only gets to use the rug at bed time.  He's happiest when I bring it into the bedroom and will usually follow behind carrying his precious bed in his mouth.  I used to put the bed on the rug for him but he now knows how to do it himself.  Well, sometimes he gets it the other way round.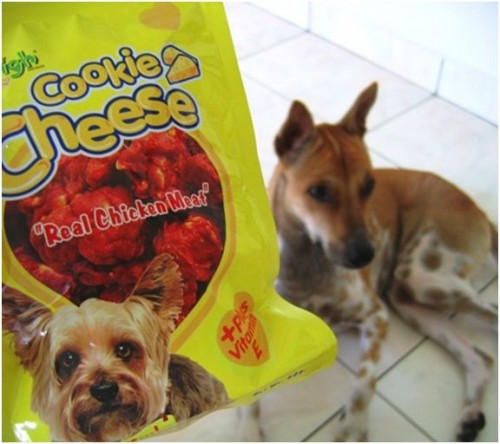 JerHigh Cookie Cheese
This is Coco and Wawa's fave JerHigh Cookie Cheese.  Both dogs prefer this to all other tidbits.  Made in Thailand so we worry that there'll be a shortage due to the serious flooding there.
Leash
Both Coco and Wawa's fave is their leash.  It means that they can go for a WALK!
And now, Tooki's 4 faves…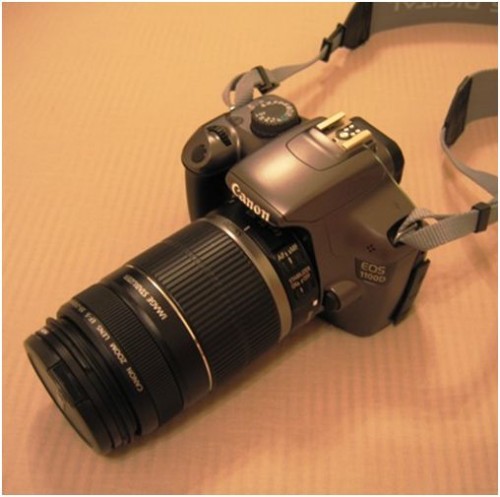 Camera – Canon EOS 1100D
I love taking photos so this camera is my favourite baby number one (besides my dogs and hamsters).  I use it mainly for my hobby at 365 Project.  Dew drop by to have a peek.
Foot Reflexology Stick
My foot reflexology stick is my next fave.  The best way to end a long, tiring day is to watch a good movie in bed while tweaking the soles of my feet with my comfort stick.  I usually fall asleep before I reach the other foot.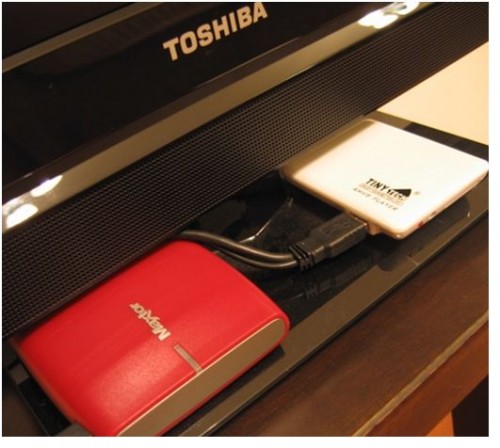 Multimedia
My next fave is the multimedia in front of my bed consisting of a tv, a hard disk (filled with all sorts of dramas and movies, thanks to my nephew) and that little white box which converts and transmits all that's in the hard disk to the tv.  Very convenient and space saving.  I don't have to get up and change discs anymore.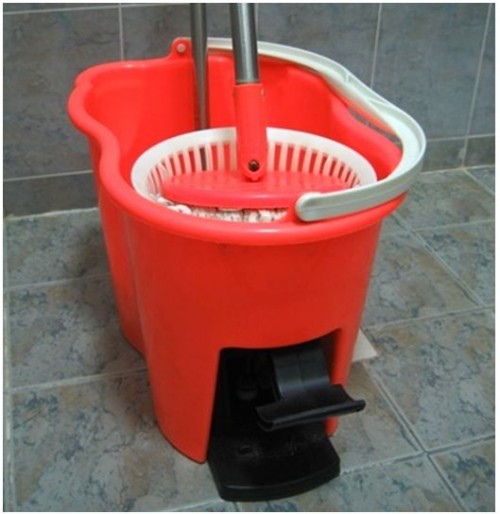 Spin Mop
My spin mop will be my last fave.  My house will be an unholy mess without it and I think I will probably be in the hospital for sprained wrists if I use the conventional mop.  Due to my 2 dogs, I have done more mopping in 1 year 7 months than in my entire life (and I have lived for rather a long time).
Thank you, Tooki, Coco and Wawa.  I enjoyed learning about all your favorites.  I must say that the "bottomless bed" has brought me much enjoyment.  Here's one post (of many) in which the bottomless bed makes an appearance.
Art Every Day Month – Day 29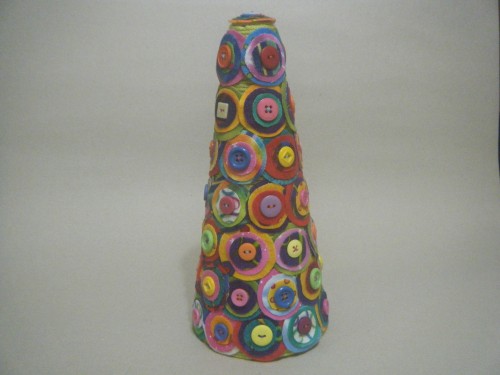 Flannel Scraps Christmas Tree