May 10
May's 4 Faves all come from my friends.  Check out what they like.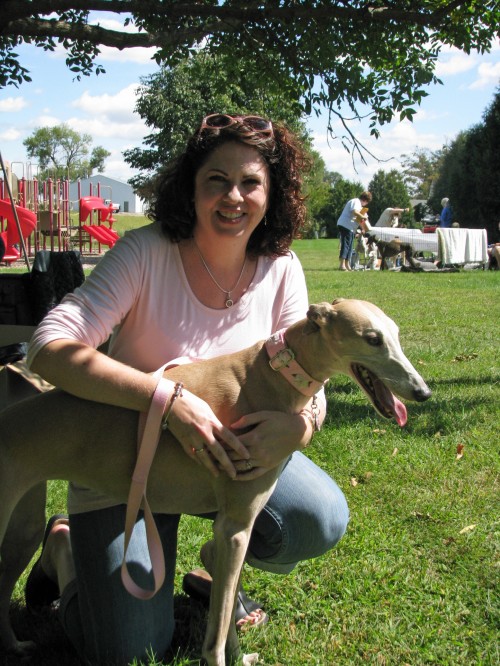 Carrie and Bunny
Carrie is the author of two blogs, Tales and Tails and Pink Sunshine.  Sometimes, she shares writing responsibilities with Bunny, one of the Houndstooth girls (Bunny, Blueberry, Lilac and Morgan…Morgan has a blog too, Wandering Wolfy).  Both Carrie and Bunny have shared a few of their favorite things.
The Houndstooth gang are hikers (particularly Bunny and Morgan).  While hiking, they like to wear their Wolf Packs.  Not only are they good for holding things, they are a great icebreaker for dogs that folks might typically shy away from.  Morgan can look intimidating, but Carrie said people are drawn to her when she has on her Wolf Pack.  What's in their Wolf Packs?  Check out this post.  WARNING: Wolf Packs become like leashes…you touch them and the doggies go nuts.
NOOKcolor
Carrie is a NOOKcolor lover.  Here are her reasons for loving it:
1.  The "Read to Me" feature for kids' books.
2.  Enhanced NOOKbooks with embedded audio and video content…like cookbooks with video tutorials.
3.  The app for the iPhone and iPod Touch, for when your NOOKcolor is not on-hand.
4.  Being able to get books quickly and easily when you live far away from a bookstore.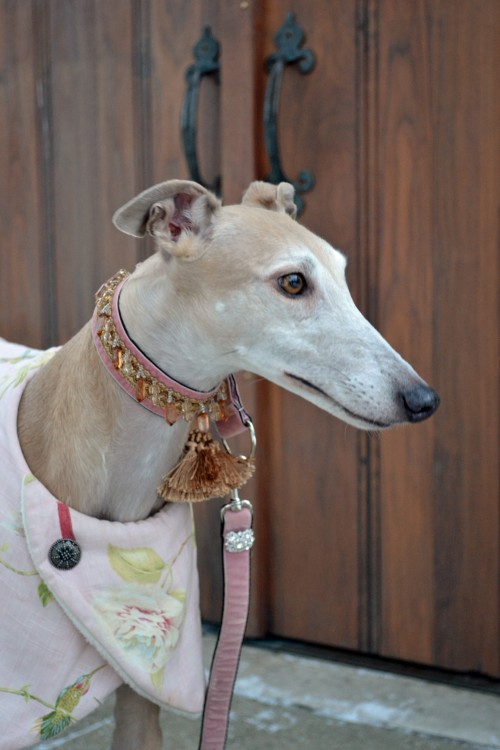 Anyone who knows the Houndstooth girls knows that they're a fashionable lot.  Bunny, in particular, is a fashionista hound who always looks her best, sometimes with the help of a beautiful accessory.  Posh Pawz is one of her favorite places to pick up that "just right" collar or coat.  Bunny also loves Around the Hounds and 2 Hounds Design.
Dog Park Finder
The Houndstooth girls love to visit different places.  The Dog Park Finder app helps you find nearby dog parks with pictures, locations and customer comments and ratings.