August 16
.
August's 4 Faves all come from my friends.  Check out what they like.
This week's 4 Faves all come from Carrie, author of Tales and Tails.  The beautiful model…that's Bunny.
 
Carrie loves Thirty-One bags because they come in a WIDE variety of sizes, shapes and colors for a variety of uses.  PLUS, you can personalize them!  
"I have a lunch bag for school with my name on it, so nobody has to wonder who it belongs to, a bag for our dog stuff that we often carry with us, and a bag for our nursing home visits.  It just makes it easier to not have to pack and unpack everything.  I like being able to have everything coordinated and pretty."
 
Here's what Carrie says about this favorite, "Moleskine® notebooks have been made based on an old design.  I love the quality that goes into them, the pocket in the back, the elastic closure, and the fact that it makes me feel like a real writer when I write in it."
Check out the beautiful colors they come in…not just your basic black.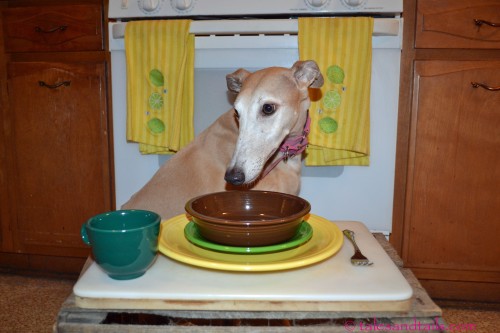 Fiestaware
I was thrilled when Carrie mentioned Fiestaware.  I've been wanting to replace my very chipped plates for a while now but couldn't find anything I liked.  I had forgotten all about Fiestaware!  I think Carrie says it all:
"Fiestaware is like a party for your table.  I like being able to mix and match the colors based on the holiday, mood or whatever.  There's something about it that seems both old-fashioned and modern at the same time.  I can see why a lot of people collect it, although I just have it for general use.  I love that you can keep adding pieces, and that you can dress it up or down on your table."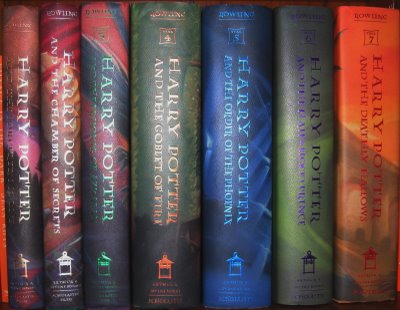 Harry Potter
"The Harry Potter books are sort of an era of my life, and I've heard a lot of people say that.  They have such a broad appeal for all audiences, and while they follow the rule of good triumphing over evil in the end, they also show that nothing worth fighting for comes without a price.  The stories indulge that secret longing in all of us that we are really something more, deep down inside, that's something special and unique.  They let you believe in magic for a little while, and escape the drudgery of the muggle world.  I think the stories will be classics from our time that people will be reading for years to come."
Beautifully described, Carrie.  You've captured the magic of "story."