November 1
.
Back in July, Bunny, from Tales and Tails, suggested that Freedom and Casper share their 4 Faves (Nikki wasn't in the picture yet).  Miura and Zonda (Freedom, Casper & Nikki's friends), loved it so much, they wanted to share their faves too.  I couldn't resist…so, every week in November PETS RULE!, and they'll be sharing 4 of their favorite things along with their moms.  Since they were the inspiration…Miura and Zonda (and their mom, Amy) are up first.
My girls, unlike Casper and Freedom, could NOT agree on favorites, so I let them each pick two. Of course, they both picked things the other one hates. 🙂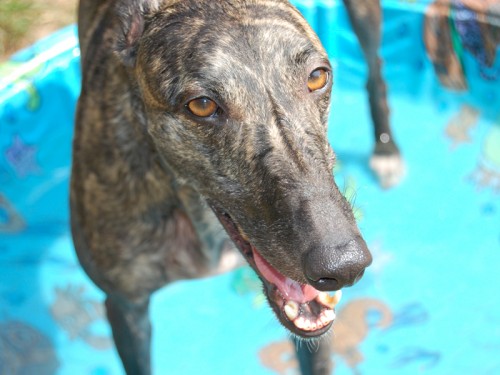 From Miura – WATER!!!
Water is the best. It is awesome in a kiddie pool because I can snorkel and try to catch the pictures, and I can cool down and keep playing when it is hot since I overheat. My sissy sister is afraid of getting any water on her. I also love being in the water at the edge of Lake Michigan and she won't even get her feet wet. Fine with me 'cuz the splashing fun is all mine!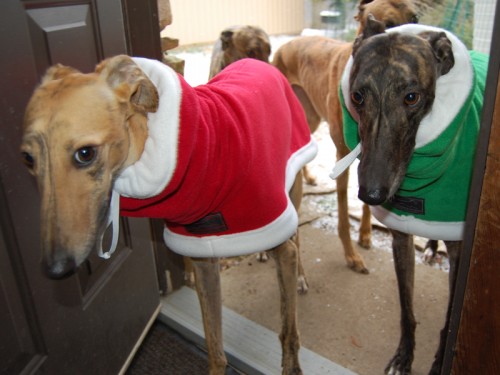 From Zonda – POOSICLES
For those who don't know, a poosicle is available only when that white stuff is on the ground and I have to wear a coat… it is a magical thing that happens that makes my poo solid and yummy! I love eating poosicles. Mom yells at me to drop them, but she won't try them so she doesn't know what she is missing.  Who is she to judge since I see her eat something that looks just like it? She calls this "chocolate" and she says it is not good for dogs and won't share. That's cool 'cuz I am not sharing poosicles! (She won't post a picture of me with a poosicle, only in my winter coat). 🙁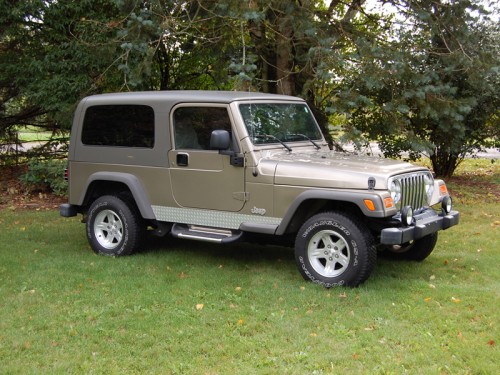 From Miura – JEEP RIDES
On the days the parents try to sleep longer and feed us later that they call "weekend," Dad gets up and puts on his baseball cap first thing – this is how I know I get to ride in the Jeep!!!! I jump around with joy, joy, joy. Zonda
tries to hide and stay with mom – I have no idea what they do but it certainly is not a Jeep ride. We go to McDonald's and bring back food. I like these days because they lay around with us and don't go away. I know the next day they take us on a long special walk, but I'm not sharing what gives that away. 🙂
From Zonda – EATING MOMMY'S CLOTHES
I love, love, love mom! Sometimes I miss her so much I get on her side of the bed while she is at work (and I am not supposed to get on the bed!) She only knows I do this when I forget a toy up there. Some days I miss her super extra and if I can find any clothes laying around that smell like her, I chew on them to make myself feel better. She had a favorite sweater that I "loved on" one day and she was so sad it had holes she couldn't fix. Mom just needs to be with me all the time and her clothes would be safe.
Mom's notes…Both girls are really good but I let Zonda share her adorable quirks. What are her favorites things make me shake my head, but she is 99% a good girl. Miura and Zonda are absolutely my favorite things!
Amy's Favorites – To Make Everyday Feel More Special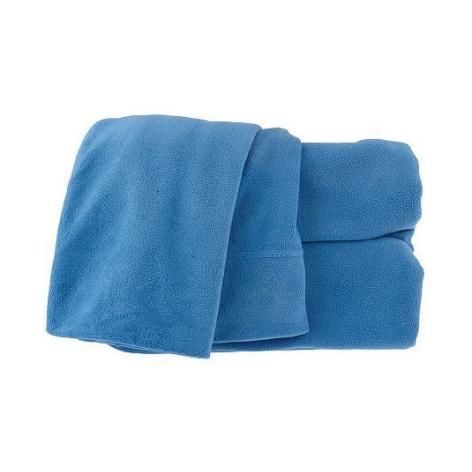 Malden Mills Polarfleece Sheets
Polarfleece sheets are soooo amazing. They are very lightweight and soft.  When you get in bed on a cold night there is no chill like percale. I like Malden Mills brand from QVC. They come in great colors and wash perfectly, just avoid fabric softener. Try them with the QVC 30-day guarantee. 🙂 I can't express how nice these make sleeping!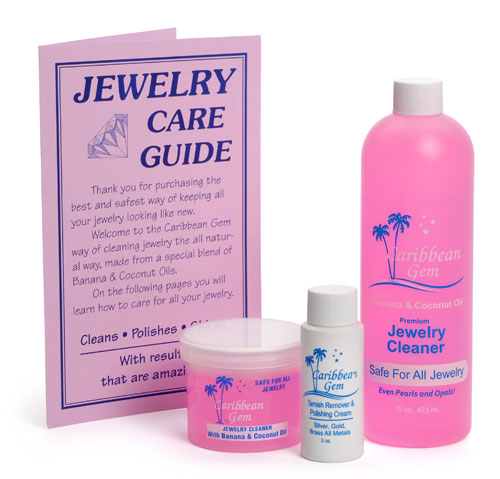 Caribbean Gem Jewelry Cleaner
I use Caribbean Gem Jewelry Cleaner every day. I drop in my wedding ring before getting in the shower and then just rinse it off and put it on when I am done getting ready. I still get regular compliments on my ring 7 years later because it stays sparkly. Caribbean Gem is made from banana & coconut oil and is safe for all jewelry, plus it smells yummy.
$9.95 on Amazon

Ceramic Knife & Peeler
Okay, so this is a "who knew!" type of revelation…I just found out that it is metal knives that make lettuce and fruit discolor after you cut or peel them. If you use a ceramic knife, your food stays nice looking longer. I got this nice knife and peeler set to "up" my game. You do need to be careful storing them because they chip easily.
$44.95 on Amazon

KitchenAid ProLine Waffle Maker
The KitchenAid ProLine Waffle Maker is a splurge, but if you use it on the weekends for special breakfasts, it is well worth it. It does two waffles at once and because you invert after putting in the batter, the waffles are soooo fluffy. It is such a beautiful appliance. It is easy to adjust darkness and crispiness and comes with a recipe book to make other variations. I love everything KitchenAid. 🙂
$168 on Amazon
Thank you, Amy, Miura and Zonda.  You have some great faves…except for poosicles (sorry, Zonda).
Art Every Day Month – Day 1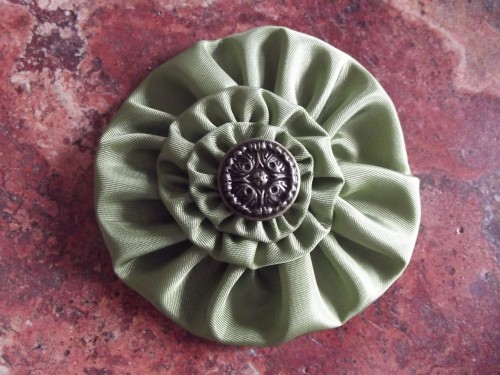 Yo-Yo Flower