January 4
Mrs. Meyer's Countertop Spray
Smell is important to me and that's why I like this product.  It makes me want to clean.  Do I need to say more?  My favorite is Basil.
Blistex Medicated Lip Ointment
This is my favorite lip product.  It makes my lips feel soft, not waxy, slick or sticky.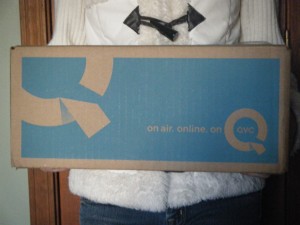 QVC
I like the presentations, the hosts and the brands.  I've come to trust their quality, value and convenience (that's why they're called QVC).  I'm a QVC Queen…I admit it.
Puffs With Lotion
Remember when the common cold meant losing all your nose skin?  Tissues with lotion changed that.  These are my favorite.