March 15
Pet Food Containers
I like the large container because it holds up to a 50 lb. bag of dog food, it looks neat in the pantry, its lid stays attached and it has wheels so I can roll it out and then roll it back.  I liked the large one so much, I purchased a smaller one for Twinkie's food (the kitty).
Cute USB Flash Drives
Why plain, when you could have these?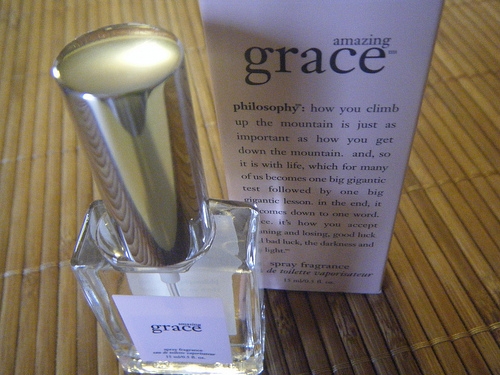 amazing grace Fragrance
This was the first "grace" fragrance I fell in love with from philosophy.  You'll be seeing more on future lists.

Pampered Chef Carafe
This is beautiful and a wonderful item to have when you have guests.  What makes it my favorite…the dripless spout is actually dripless.