January 11
Surgeon's Skin Secret
Dry, cracked heels?…problem solved.  This moisturizer has a dense, waxy texture.  Beeswax, lanolin and mineral oil are its three ingredients.  You can use it on your hands, but mainly I like to use it on my feet.  I apply foot lotion first, then a little of this.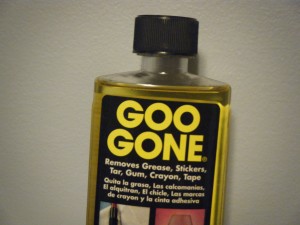 Goo Gone
I don't like stickers on things and Goo Gone gets them off.  Caution…Goo Gone is oily, so don't use it on anything porous.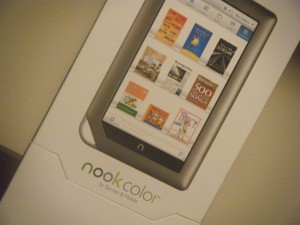 NOOKcolor
I'm new to e-readers and this is the one I finally decided on.  I still love reading a paper book, but here's why I wanted an e-reader:
1.  1 book takes up the same amount of space as 500.
2.  I can read in bed without a light on (well, this is why my husband likes an e-reader).
3.  Anytime (almost anywhere) I want a book, I have it instantly.
4.  Every book is a large print edition.
Lingerie Bag
A lingerie bag makes it possible to do "delicates" along with a regular load.  I also like to put things in it that I don't want to "forget" and throw in the dryer.