February 1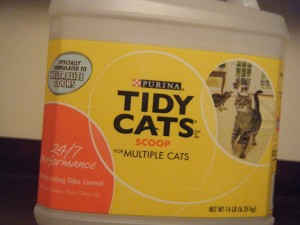 Scoop-able Cat Litter
I LOVE scoop-able litter.  Without it…then again, let's not remember what it used to be like.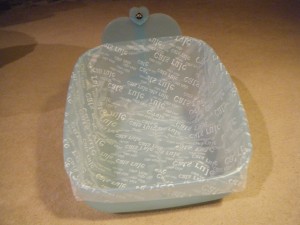 If anything can make maintaining a litter box fun, it's this.  See that cute little heart on top of the back?  It's a scooper…always at hand!  I use this with the fitted liners.
S.O.S Clean 'n Toss
Nothing works like steel wool when you need it.  These are small pads, great for those little jobs.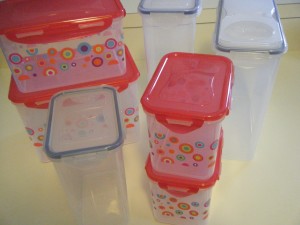 Lock & Lock
Airtight with easy to seal lids.  Plus, they come in lots of colors and every size imaginable.