June 6
.
Every month, I pick a theme and then post projects every Wednesday that you may want to try.  This month, I have a hankering to make flowers.  I'm always delighted to see how different materials make the same pattern look so different..  So, that is the theme for June…one pattern using different materials.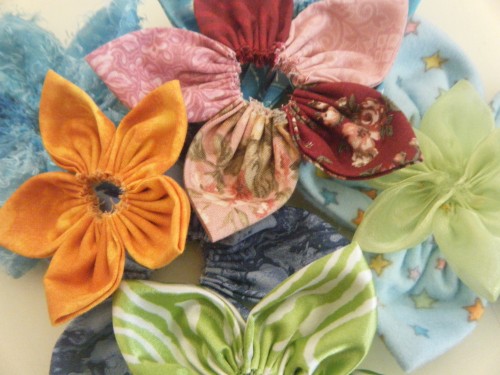 This week, I'm making a 5 petal flower.
Start by cutting out 5 circles.  To make the petals, fold the circle in half, then in half again.
Sew a running stitch along the curved edge and gather.  Knot-off the petal and make the next petal without cutting the thread.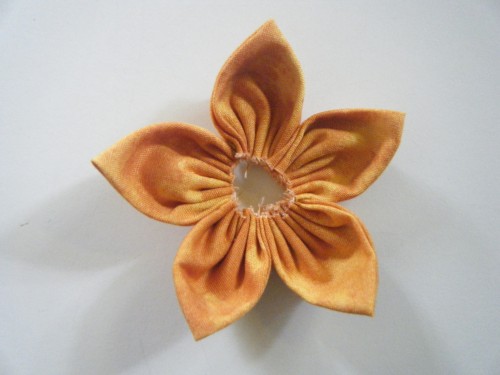 When you have all the petals complete, sew them together  to form the flower.  Now, let's take a look at this flower in different fabrics.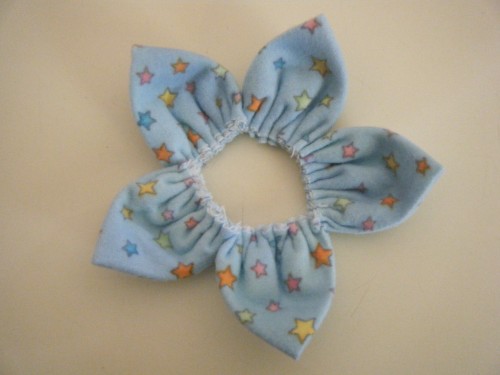 Flannel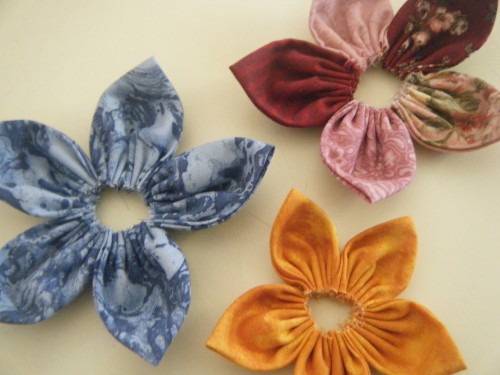 Cotton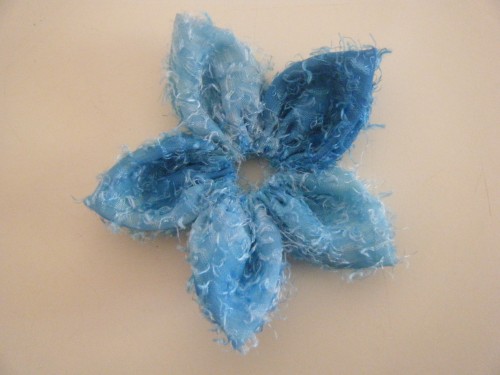 Novelty Fabric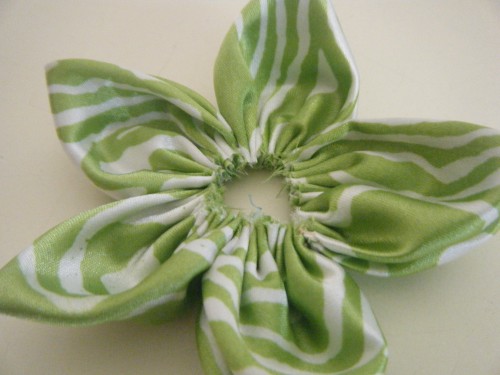 Silky Fabric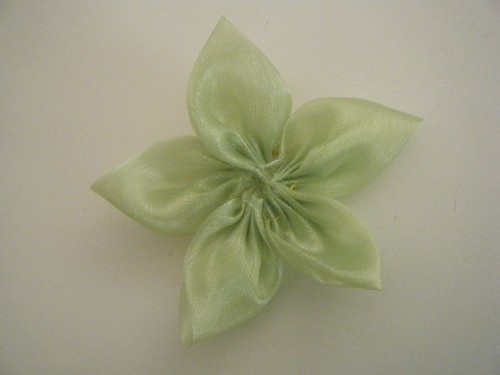 Chiffon
I'll play around with flower centers during the final week of June.
Daily Inspiration
 
 If you cannot be a poet, be the poem.
David Carradine