January 3
.
I'm spending this week thinking about some of the things I'd like to focus on this year. I love a good self-help book. Here's a few I'm looking at, as I set-up some goals for 2013.
My friend, Amy, gave me this book last year. At the time, I knew that I was dedicating 2012 to creativity and playfulness, so I wasn't particularly interested in it. I'm giving it a second look…the "turbocharged habits" part, not the "bangin' body" part. Maybe I'll do bangin' body next year.
I bought this book last year and think I'll work through it this year to focus my never-ending efforts to make peace with my stuff.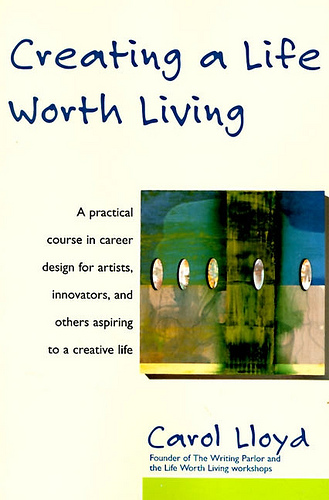 This is the first book I'm going to work my way through during my "Creating the Creator" posts on Sundays.
Life always feels so "hopeful" when you have several self-help books to look through.
Now for a little fun…My friend, Jay, who writes The Depp Effect, wrote a post called How To Be Happy! Jay said, "The secret of happiness, if you ask me, is to find it in small things." To help us find and consider the small things in our lives, Jay is hosting a link party every Thursday. If you'd like to join in, here's what you need to do:
1. Look out for those little things that bring a little sunshine into your heart, and produce anything from a tiny smile to a flat out belly laugh.
2. Take a photo.
3. Post it on your blog, telling us a little bit about it.
4. Link it to The Depp Effect.
Here's my first "little thing" that makes me happy…COFFEE!
I love coffee. I love the taste, the things you put in it, the warmth, the mugs, the smell…pretty much everything. My favorite coffee is Seattle's Best Number 4 (Henry's Blend) with Coffee-mate Cafe Mocha creamer. This makes me very happy, and I do appreciate it every single day.