November 18
.
Last week, I changed responsibilities at work and this week includes the busy preparations for Thanksgiving, so my post today was going to be a simple little "Before" and "After" project. Â But I forgot to take the "Before!" So…imagine a drop-front desk that is packed, every inch, full of stuff.
And here's the "After"…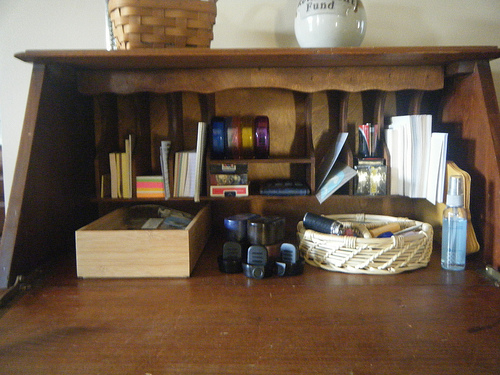 Art Every Day Month – Day 18
I'm participating in Art Every Day Month.  Every day during the month of November I'm going to start a painting. Most won't be finished, but I'll get something started…a lot or a little.
Daily Inspiration
Happiness often sneaks in through a door you didn't know you left open.
John Barrymore