June 5
.
Last Friday, we headed to Louisville, Kentucky, for a wedding.
Driving over the Ohio River
The wedding was held at MillaNova Winery, and the entire experience was lovely and very touching. Do you ever attend an event and wonder, "Why do we do that?" Here are a few bits of wedding trivia.
MillaNova Winery, Mt. Washington, Kentucky
White Wedding Dress
This tradition comes from Queen Victoria whose reign lasted from 1837-1901. She wore a pale gown with handmade Honiton lace for her 1840 wedding to Prince Albert.
The Wedding Party
Bridesmaids' Dresses
In the earliest tradition, bridesmaids were dressed exactly like the bride in order to distract and confuse any troublesome spirits who might focus on the bride and cause the new couple bad fortune.
The Bridal Veil
The veil was helpful in several ways. It disguised the bride from evil spirits and, in the case of an arranged marriage, disguised the bride from the prospective groom until the marriage was complete.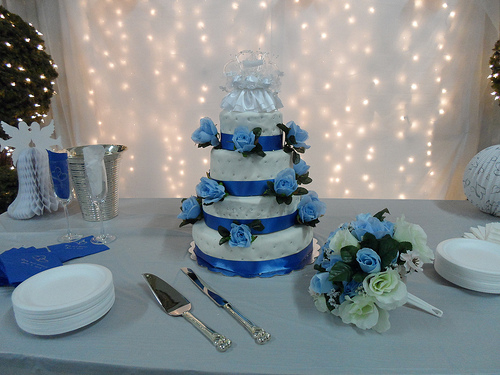 The Wedding Cake
Something old, something new, something borrowed, something blue, and a silver sixpence in her shoe.
This good luck saying dates back to the Victorian era. Something old represents the link with the bride's family and the past. Something new represents good fortune and success in the bride's new life. Something borrowed is to remind the bride that friends and family will be there for her when help is needed. Something blue is the symbol of faithfulness and loyalty. A silver sixpence in her shoe is to wish the bride wealth.
Table Decoration
Carrying the bride over the threshold
Generations ago it was considered lady-like for the new bride to appear hesitant to enter the bridal chamber with her new husband, so the husband would carry the bride over to encourage her to go in.