November 2
.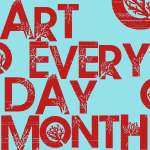 Yesterday was the start of Art Every Day Month (AEDM).  AEDM is the brainchild of Leah Piken Kolidas, the author of the blog Creative Every Day.  It started 10 years ago when she wanted to challenge herself to create some art every day for one month and post it on her blog.  I participated last year and really enjoyed it.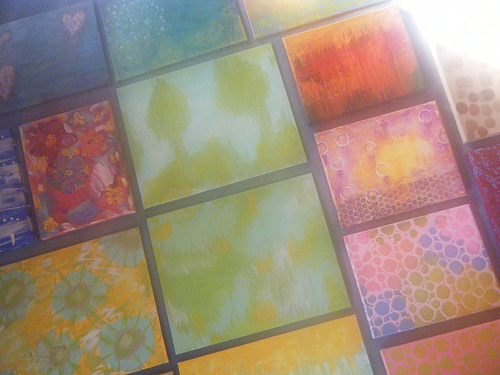 This year, I committed to start a "girl" painting every day and post a picture. Â It sounded like a great idea and then, as November 1st neared, I thought, "That's crazy! Â Why did I say I'd do that?" Â  Crazy or not, I'm going ahead with my commitment because I know:
1. Â I don't create because I feel "inspired." Â I create because I just get to work.
2. Â It's important to play around and try things.
3.  To make paintings I like, I have to create paintings I don't like.
Even though it feels overwhelming and ridiculous, I'm going to forge ahead.  You won't see many finished "results" this month, but you'll see a lot of "process."
Art Every Day Month – Day 2
Daily Inspiration
Small deeds done are better than great deeds planned.
Peter Marshall