September 16
.
Today, I drove to West Lafayette, Indiana to visit my daughter and future son-in-law. 
 
We went to Art On The Wabash 2012.
It was held at Tapawingo Park…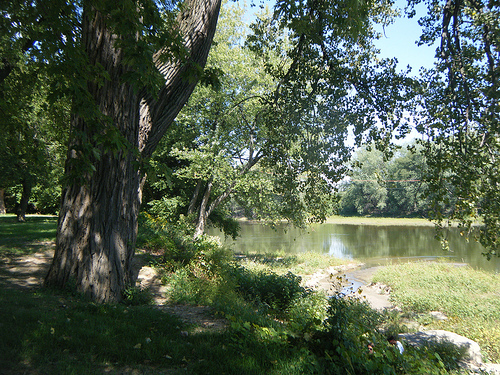 on the Wabash Riverfront.
There were 34 awesome artists displaying their art…pottery, jewelry, glass, sculpture, mixed-media, watercolor, woodwork, clothing, metalwork and more.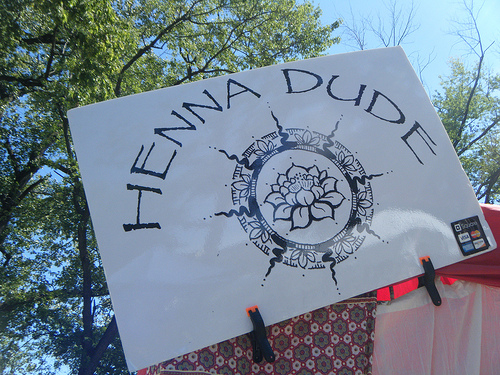 A special treat…my daughter and I got our first henna tattoos from The Henna Dude.
Henna tattoos last anywhere from a day to 3 weeks, depending on your skin-type and where the tattoo is applied.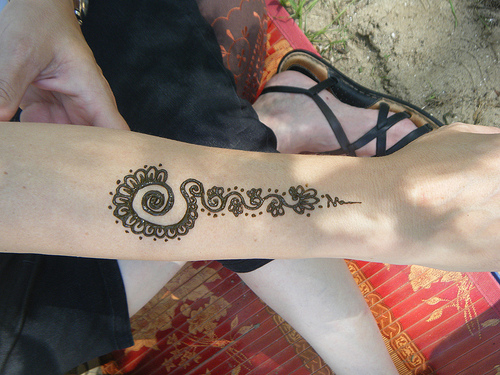 Isn't it pretty?
This was a dog-friendly event…
and there were many four-leggers in attendance.
It was a lovely day.
Daily Inspiration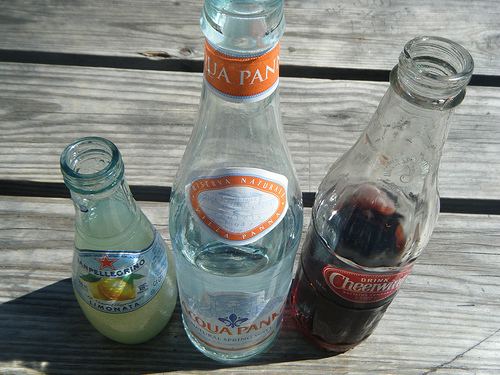 The aim of art is to represent not the outward appearance of things, but their inward significance.
Aristotle