April 6
.
Every Saturday, I share my weekly Artist Date.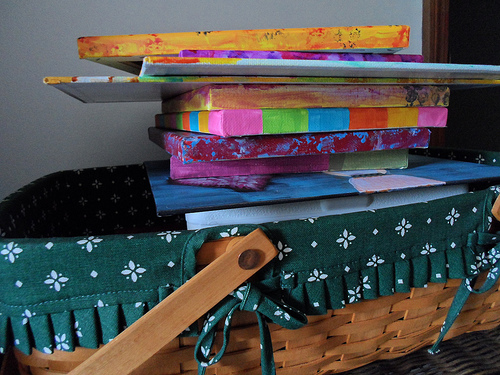 This week, I stayed home for my Artist Date. I wanted to work on a project.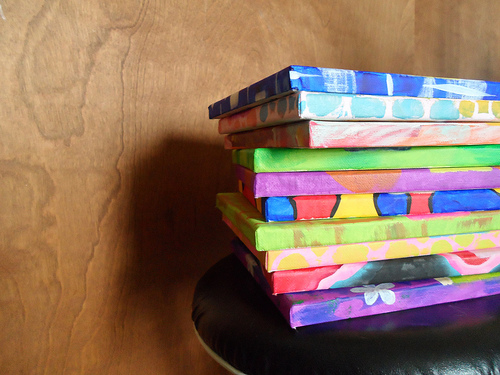 I've been wondering what to do with my paintings as I'm building up a selection for future art fairs. Right now, I just keep everything in piles.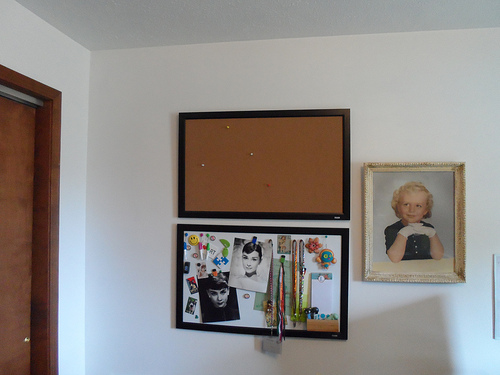 I thought I'd try hanging everything on the walls of my studio.
Thanks to Command adhesives, I can try this out and if I don't like it, I can just take it all down.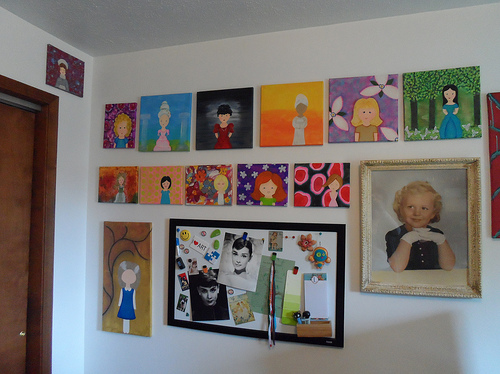 I think I'm going to like it a lot. It gives me a great place to store my paintings; it will be nice when folks come over and want to see what I'm doing; Â it lets me see what I have started and what needs to be finished; and it lets me see how my paintings look on a wall. I have more paintings to hang up, but I ran out of hooks.