September 18
.
I was invited to display some of my paintings at my local library, the Mishawaka-Penn-Harris Public Library.
I also had the opportunity to have a reception.
The large paintings on the walls are part of my exhibit that runs August 30 through September 26, 2013.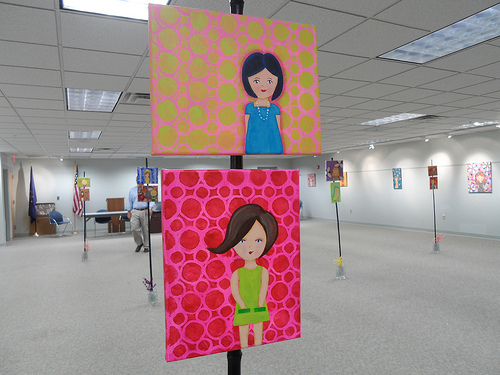 For the reception, I brought some of my smaller paintings and put them up throughout the room.
I'm very grateful to all my friends who came and gave me compliments and encouragement.
This is my #1 helper. He is not familiar with taking pictures for a blog post.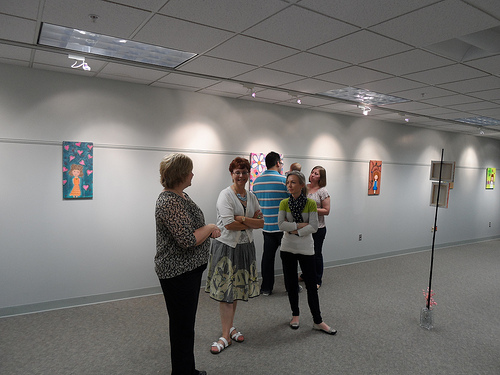 He did get this fun shot. Apparently, Amy and I stand in mirror image of each other.
I added three new paintings to the wall display.
I was super nervous, but all in all it was a great experience.