June 10
.
You all leave me wonderful compliments about the projects I'm working on every week.  For that, I thank you.  Those compliments inspire and encourage me.  Now, I have a compliment for all my pet blogger friends who write hilarious, insightful blogs for and about their pets.  This is a unique talent, and you bring joy into the world.  This is a talent I don't have; however, I've been told many times how much everyone enjoys hearing from and about Freedom, Casper, Nikki and Twinkie.   So, here's your chance to hear from the four-leggers in the house.
Ask Freedom, Casper, Nikki and/or Twinkie a question (or questions).  You can address the question(s) to all of them, or you can ask them a specific question individually.  They'll review your questions, and I'll turn the blog over to them next Sunday.  So, what are your questions?
Daily Inspiration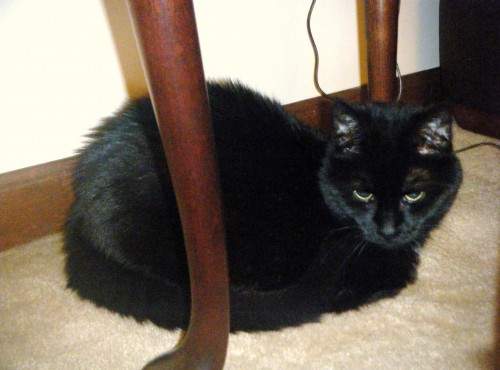 I wish I could write as mysterious as a cat.
Edgar Allan Poe