March 3
.
Inspiration:
A Diamond in the Stuff – DIY Dollar Store Decorative Balls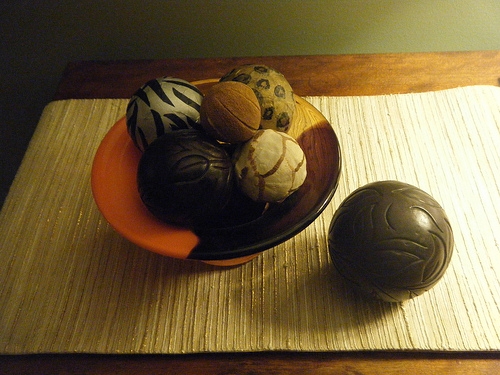 Supplies:
Balls (I used Styrofoam balls)
Tissue Paper
Scissors
Decoupage
Brush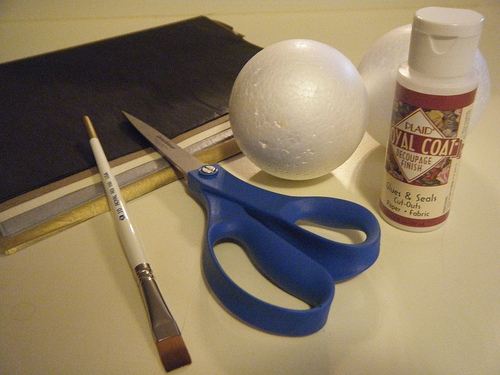 1.  Cut background tissue paper into small enough shapes to lay somewhat smoothly on the surface.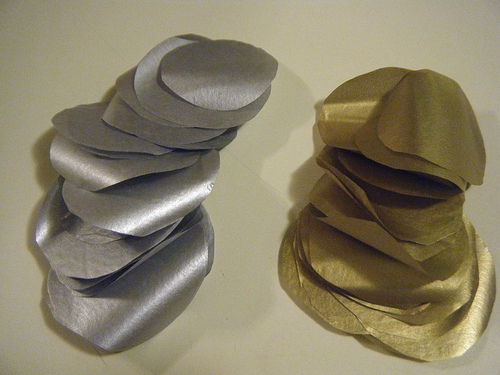 2.  Paint decoupage onto a small area and apply your base color tissue paper to the ball.  Continue applying additional pieces, overlapping slightly, until the ball is covered.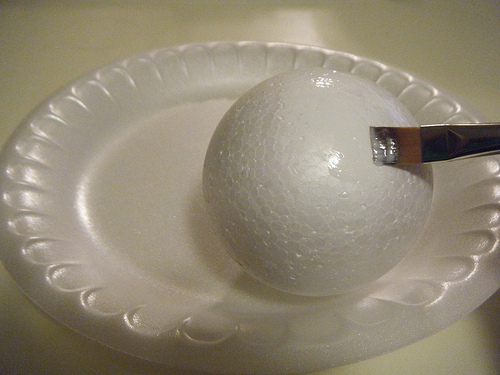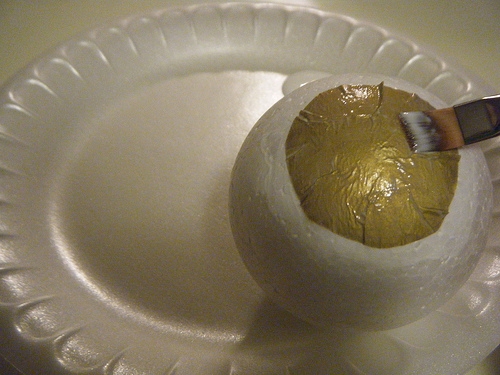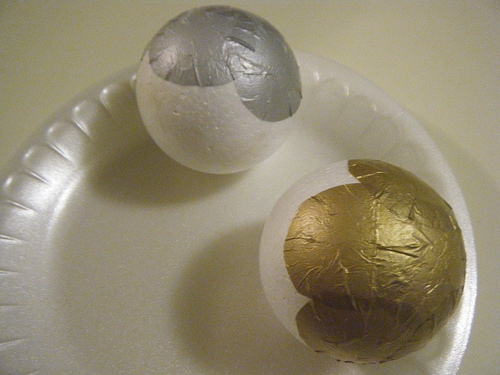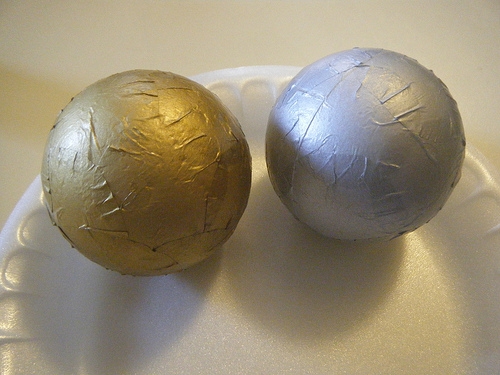 3.  Cut design tissue paper into desired shapes.
4.  Paint decoupage onto areas of the background layer where you want to place your design colors and shapes.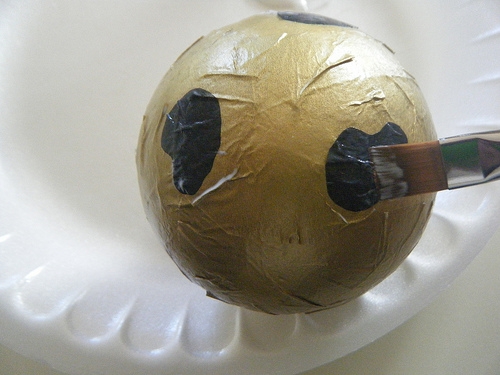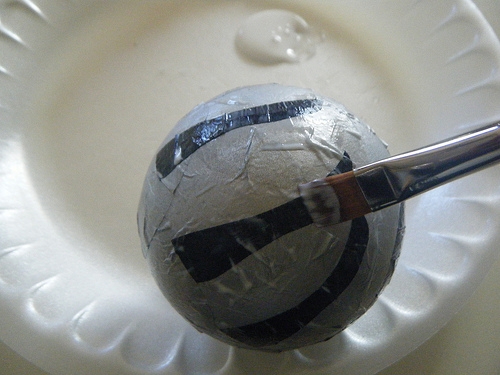 5.  Give the balls a final coat of decoupage and let dry completely.  Now you have the perfect little (or medium or big) decor balls.