January 29
..
"We are spoiled and overindulged hounds. Now use that computer and order us something."
Ahhh…the things I do for the pups.
BarkBox is a monthly service where every month you receive a box in the mail with four or more carefully selected products and presents for your dog – anything from bones and treats to shampoos, leashes and innovative new gadgets. And don't worry…they come in 3 sizes, so you get the right products for your particular pup.
We thought we'd give it a try. Our first box arrived in December.
Look how fun! It even has festive crinkle paper. A party in a box!
Each box comes with a card describing the products in that month's BarkBox. In December we received…
Treats from Bocce's Bakery.
Fresh Dog Oatmeal Shampoo. Freedom, Casper & Nikki were horrified that this came in a "treat" box.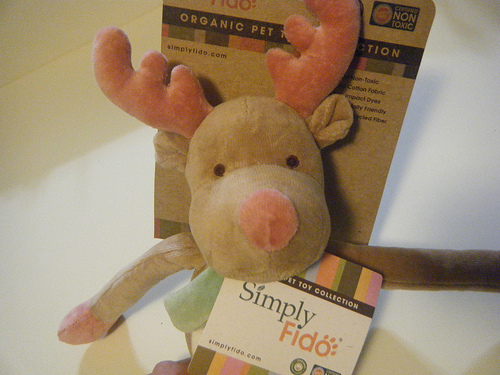 Simply Fido Organic Pet Toy…a cute reindeer.
Puppy Cake . I must admit that Red Velvet has me a little concerned. We're saving this for spring so the pups can eat it outdoors.
Another nice thing…A portion of proceeds from each box goes to help doggies-in-need. If you use this link to start your BarkBox service (https://barkbox.com/r/auAa1kDbui/), Freedom, Casper & Nikki get a free BarkBox and you'll get $5 off your first subscription.
My friend, Amy, let me know about this cool site…doggyLoot. doggyLoot offers products at up to 75% off regular prices and delivers them straight to your door. My favorite part…all shipping is completely free. Last time we were with the Cross hounds (our friends), they received a package from doggyLoot. It was the Kygen Ginormous Invincible Snake. Nikki snagged it and wouldn't let it go, so I ordered her one. It is her favorite toy. Since her favorite thing to do with Mr. Snake is squeak him, he's not our favorite toy.
If you use this link (https://doggyloot.com/invite/29cbbc57) to place your first order, Freedom, Casper & Nikki get a $10 credit and you get $5 off.
Special Note…We're not telling you about BarkBox or doggyLoot so we can get free stuff, but the programs are there so we figured, why not mention it.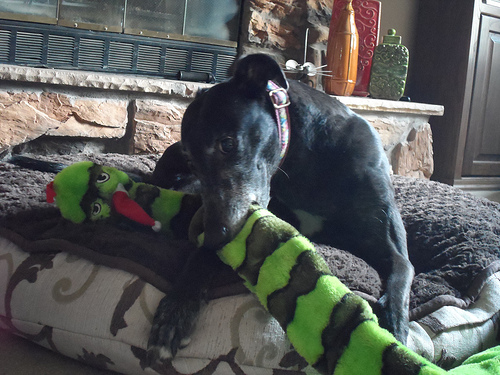 "I love Mr. Snake."