October 27
.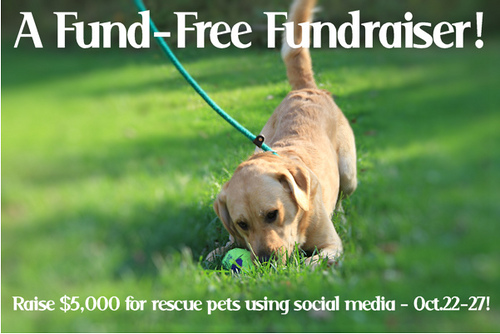 I'm participating in the Be the Change for Animals Fund-Free Fundraiser.  For every tweet and blog post featuring the #BTC4A hashtag (short for Be the Change for Animals) from October 22-27, Petco will donate $1 for rescue pets – up to $5,000 – at BarkWorld!
You Can Help!
Participating is super-easy!  Here's what you need to do:
Tweet this now through Saturday, October 27th at 11 AM (EST) :
Rescue pets receive $1 from @Petco at @BarkWorldExpo for each #BTC4A tweet from Oct 22-27! Learn more:Â http://ht.ly/eEls7
Blog about what rescue means to you, now through Saturday, October 27th at 11 AM (EST) and add #BTC4A to your post title. Include your post link (not just your domain) in the blog hop list below to be counted. Bonus: Each time your post is tweeted, you'll earn another dollar for rescue pets!
BarkWorld attendees can nominate their favorite no-kill, 501(c)3 rescue or shelter at the Petco booth through Friday, October 26th!
I thought it might be fun to ask Freedom, Casper and Nikki what they thiought were the most important "improvements" to our lives since adding rescue pets to our home.  Here's what they had to say: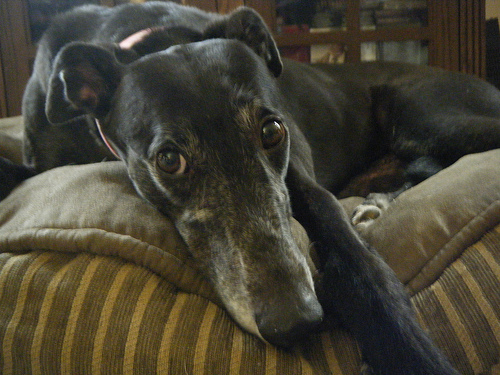 Nikki - You never have to worry about oversleeping.  Every morning at 5 am, I will wake you up.  I promise.  Toss that alarm clock out.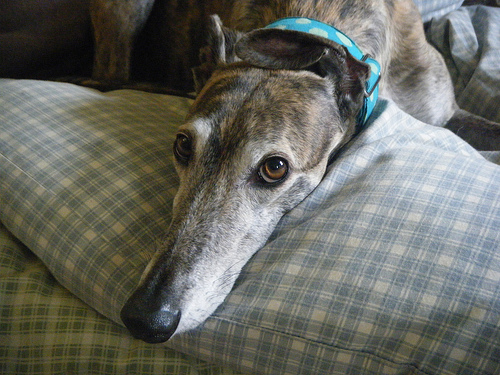 Freedom - You get to add new adjectives to your vocabulary.  I've been known to get a little grumpy when Casper trolls my bed, so when mommy gets crabby with daddy, daddy says, "Now don't go all Freedom-ish on me!"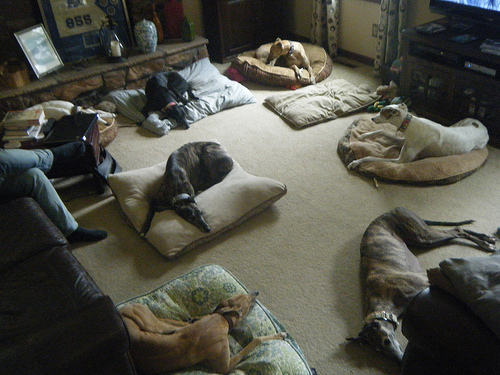 Casper - You make new friends and can have sleepovers.  Plus, we have friends all over the world, thanks to blogging.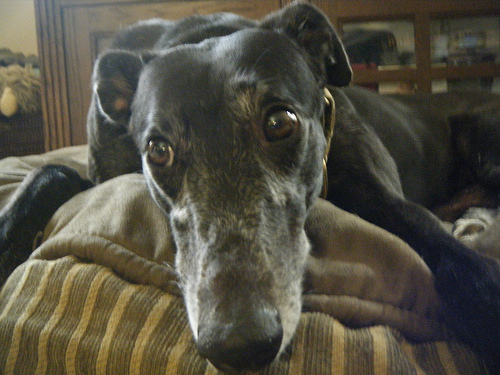 Nikki - You learn new math… 1 jingled leash (intentional or not) + 3 pairs of dog ears = 3 dogs going crackers.
Freedom -Â You have a place to funnel all that pesky extra money…toys, collars, coats, leads, beds, greyhound vacations, vehicles large enough to transport 3 dogs in the comfort to which they've become accustomed…things like that.
Casper - You become a very good speller.  G-O…T-R-E-A-T…W-A-L-K…O-U-T…words like that.
Nikki - You learn what chillaxin' looks like.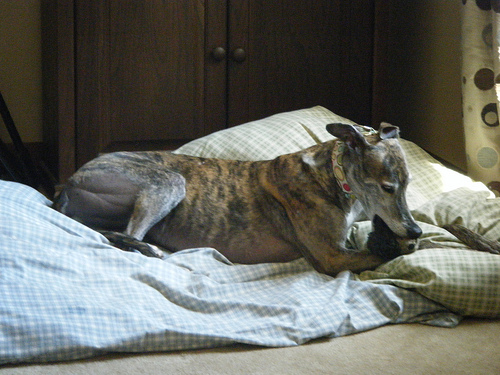 Freedom - You don't have to put us through college.  More money for hedgehogs!
Casper - You become the most amazing, incredible, exciting, missed rock star on the planet every time you come home.
Freedom, Casper & Nikki -Â You truly and deeply get to ponder the question, "Who rescued who?"
Daily Inspiration
 
Sometimes the heart sees what is invisible to the eye.
H. Jackson Brown, Jr.