July 15
.
Center for History, South Bend, Indiana
Back in March 2011, I passed my test and became a docent for the Oliver Mansion (Copshaholm).  The mansion was dubbed Copshaholm in honor of the birthplace of J.D. Oliver's father, James.  James was born near Newcastleton, Scotland.  In ancient times, Newcastleton was called "Copshawolm" which literally means "clump of trees on a hill overlooking a river."
 
The Oliver Mansion
James Oliver patented a chilling process for cast iron the revolutionized the farming industry.  J.D. Oliver was the financial and marketing genius behind the company.  Copshaholm was built by J.D. Oliver, and his family moved into the mansion on January 1, 1897.
Detail of the wall surrounding the property
As a little girl, my mom and I would drive past the Oliver Mansion when we went downtown to shop.  I probably asked a hundred times, who lived there.  My mom would tell me "the Olivers."  At that time, two of J.D.'s children still did…Catherine (the youngest daughter) who died in 1970 and Joseph, Jr. (the youngest son) who died in 1972.
Detail of the Carriage House
In 1988, the children of Gertrude Oliver (the oldest daughter) gave the Oliver Mansion and everything inside to The Center for History.  Copshaholm is a national treasure because visitors can enjoy and historians can study everything about the family…just as they lived.
Front of Dom Robotnika
It is an incredible honor for me, to be able to share this beautiful home with visitors.  In addition to a tour of Copshaholm, our guests also get to visit Dom Robotnika which translates from Polish to "The Worker's Home."  This home is recreated to represent what a home of one of the workers in the Oliver factory would have looked like in the 1930's.
 Back of Dom Robotnika
Pergola
After I finished giving my tour Sunday afternoon, I took a stroll through the gardens.
Detail of the Wishing Well
The Oliver estate sits on 2.5 acres, and everywhere you look are beautiful details.
Detail of the Fountain
It was quiet in the gardens.
Exterior of the Gazebo
The sun was shining and it was perfect summer day.
Interior of the Gazebo
It was magical, walking alone in such a beautiful, peaceful place.  How lucky am I.
Daily Inspiration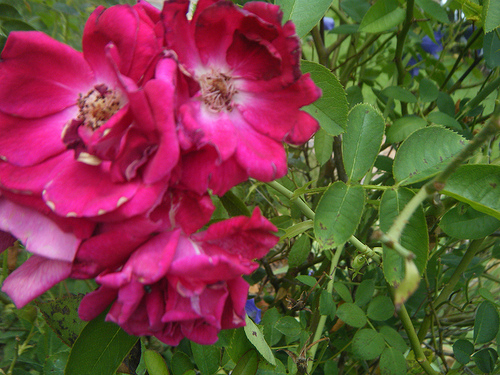 The greatest gift of the garden is the restoration of the five senses.
Hanna Rion