September 29
.
Here's what I've read during the last six months:
Dark Places by Gillian Flynn
Libby Day was seven when her mother and two sisters were murdered.  Based, in part, on her testimony, her fifteen-year-old brother, Ben, is convicted of the murders.  Twenty-five years later, The Kill Club, a society obsessed with notorious crimes, locates Libby and offers her money to reconnect with people from that time in her life.  As the stories are revealed, Libby must confront the fact that her testimony may not have been as solid as she believed.  This is a dark book throughout and not for the squeamish.  I enjoyed this book because the story was interesting, and even more so, the characters were interesting.  All the characters were extremely gritty, but very human and believable.  I was a little dissatisfied with the ending, but not enough to prevent me from recommending the book.  I want to read more by Gillian Flynn.
The Janus Stone by Elly Griffiths
The Janus Stone is the second Ruth Galloway mystery.  When a child's headless skeleton turns up during an archeological dig, forensic archeologist Ruth Galloway determines that the bones are of recent origin which spurs an investigation.  Although this isn't my favorite mystery series, I'll continue to read them because I find the archeological backdrop and details fascinating, and Ruth is an interesting heroine.
The Blue Notebook by James A. Levine
I selected this book as part of the South Asian Challenge 2012 I'm participating in this year.  Stumbling upon books like The Blue Notebook is one of the reasons I encourage people to participate in book clubs, reading challenges and anything else that makes them step outside of their comfort zone.  The Blue Notebook is poetry, written as prose.  The subject is heartbreaking and unbearable…sexual slavery and child prostitution.  The story is frank, surprisingly hopeful, and a testament to the human spirit and the power of storytelling.  I highly recommend this book.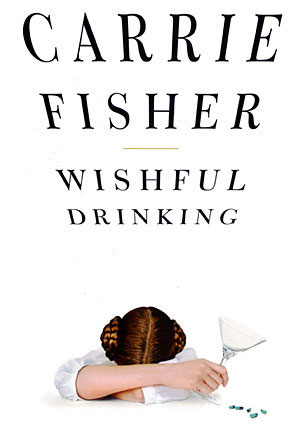 Wishful Drinking by Carrie Fisher
Carrie Fisher has a razor sharp, irrevent wit and impressive insightfulness.  This book is based on one of her stand-up routines.  I like Carrie Fisher and her sense of humor, so I enjoyed this book.  If you're not familiar with Carrie Fisher and her life, you may find it a bit disjointed.  I have not read anything else by Carrie Fisher but I would like to in the future.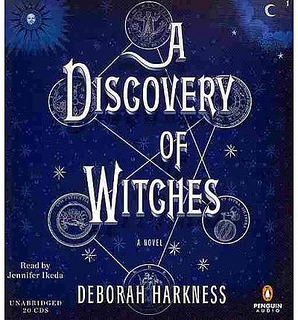 A Discovery of Witches by Deborah Harkness (Audiobook)
A lost manuscript, a reluctant witch, a 1,500-year-old vampire and a mystery launch this trilogy.  I listened to this audiobook and while I enjoyed it, my friends who read the book were more enthusiastic about it.  I think I may have missed some of the richness of the novel by listening to it rather than reading it.
The Sweetness at the Bottom of the Pie by Alan Bradley (Audiobook)
Last year, when I highlighted a favorite book for my Saturday posts, this book was one of my picks.  I equally enjoyed listening to this book.  Jayne Entwistle perfectly captures the precocious 11-year-old Flavia de Luce, the protagonist of this mystery series.  If you enjoy clever, fun mysteries that are very British and involve an unconvenional heroine, please introduce yourself to Flavia de Luce.
Guilt By Degrees by Marcia Clark (Audiobook)
Marcia Clark is probably best known as the lead prosecutor in the OJ Simpson trial, but she is also a writer.  Guilt By Degrees is the second Rachel Knight mystery.    Rachel Knight is a D.A. in Los Angeles, California.  When she takes on the case of a murdered homeless man, she not only pits herself against a formidable opponent, she must also come to terms with the ghosts of her past.  Rachel Knight is not just a sharp and savvy investigator, she is a fascinating character all-around.  I thoroughly enjoyed this book and will read the first book in the series.
Daily Inspiration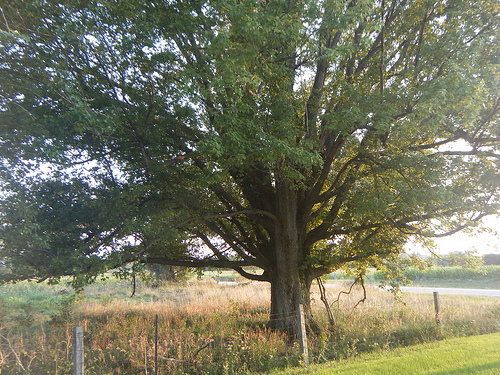 A good book has no ending.
R.D. Cumming