January 28
.
I'm a slow reader, so this type of post will not be a monthly feature; but this month I read three books, so I decided to do a quick review.
Their Eyes Were Watching God by Zora Neale Hurston
This was the January selection for my book club and a feast for an English major's heart.  What I loved most was the paradoxical philosophy of the book…we have control of nothing, we have control of everything.  The consensus of the group was that it was a wonderful read; although some members enjoyed it more as an audio book since much of the dialog is written in a dialect.  It is the story of Janie Crawford, and her journey through life and to herself.  In beautiful language, it captures the stuff of life…love, loss, pain, friendship, humor and joy.  It's all there.
The World We Found by Thrity Umrigar
This was a readalong I participated in at S. Krishna's Books.  It's also the first book I read for the South Asian Challenge.  Armaiti, Laleh, Kavita and Nishta were college student in 1970's India, but have drifted apart over the years.  When Armaiti, who moved to America, is diagnosed with cancer, the other three friends decide to visit her one last time.  The journey towards the visit is where all the action takes place, as all the women deal with what their lives mean, their regrets and the compromises they made along the way.  The language and writing is so beautiful it took my breath away, and Ms. Umrigar's eye for relationships strikes right to the heart.  Loved it.
The Guernsey Literary and Potato Peel Pie Society by Mary Ann Shaffer and Annie Barrows
The title was the first thing that piqued my interest, then I started hearing positive reviews, so I decided to give it a try.  Set in 1946, this is the story of Juliet Ashton, a writer who gets to know some of the residents of the island of Guernsey.  Through their correspondence, she learns how they endured the German occupation, and how their extraordinary society helped them through.  What I enjoyed most about this novel was it is written entirely in letters between the characters.  Because of this, you learn about the characters the same way you would as if you were corresponding with someone.  The writing is at turns sharp, witty and poignant.  Again, loved it.
If you love beautiful writing and compelling characters, any one of these books would do you well.  If you like action and a complex story line, these may not suit you.
 

Now for a little fun.  I actually won an Advance Reader's Edition of The World We Found by Thrity Umrigar, and I'd love to pass it along.  Just leave a comment on today's post by Monday, January 30, 2012 at 11:59 pm EST, and I'll draw a name on Tuesday, January 31, 2012.
Daily Inspiration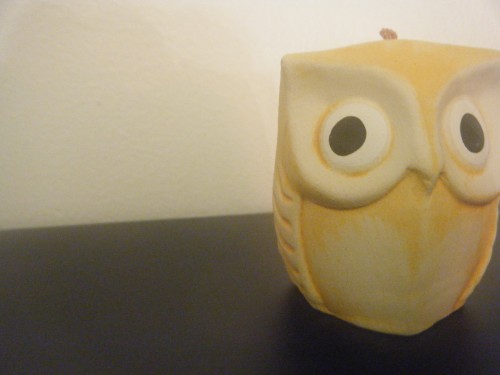 Reading good books ruins you for enjoying bad books.
Isola Pribby – The Guernsey Literary and Potato Peel Pie Society