February 17
.
Inspiration:
Family Circle Magazine, April 17, 2010 – Pg 30 (Lighten Up)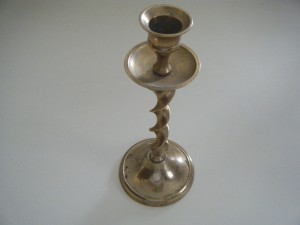 Supplies:
Candlestick
Primer
Paint
Paint Brush
1.  Clean candlestick thoroughly.  Spray with primer.  I used Krylon Indoor/Outdoor Primer (Gray).
2.  Paint with your choice of colors and paint.  I used Plaid Extreme Glitter (Turquoise & Peridot).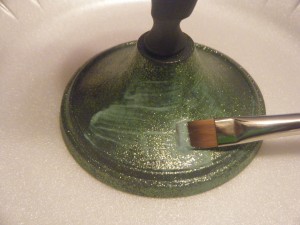 3.  You now have a glittering accent piece for your home.