November 3
.
Inspiration:
Better Homes and Gardens Special Interest Publications (Christmas Ideas 2010) – Pg 117 (All Buttoned Up)
Supplies:
Buttons
Picture Frame
Felt
Scissors
Pen
Glue
1.  Cut a piece of felt the size of the frame opening.
2.  Arrange the buttons on the felt.
3.  Glue the buttons on the felt.
4.  Glue the felt on the picture backing and insert into the frame.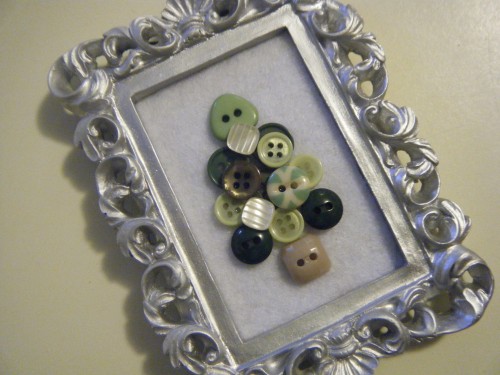 5.  That's all there is to it.  Mine are small, but imagine how striking this would be in a larger size.
 Art Every Day Month – Day 3
Fringe Flower