June 23
.
All of June's crafts will be kid-friendly, in honor of "School's Out For Summer!"
Inspiration:
The toothpick holder I made in Nursery School.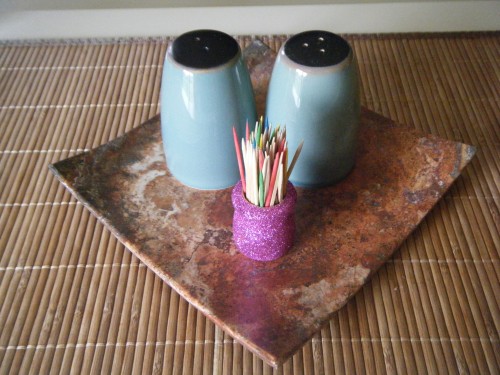 Supplies:
Candle Cup (or small glass bottle)
Glue
Paint Brush
Glitter
Glittering Tray or Paper Plate
1.  Fill the hole in the bottom of the candle cup with glue or air-drying clay.  Paint on a layer of glue.
2.  Sprinkle on the glitter over the glittering tray or paper plate.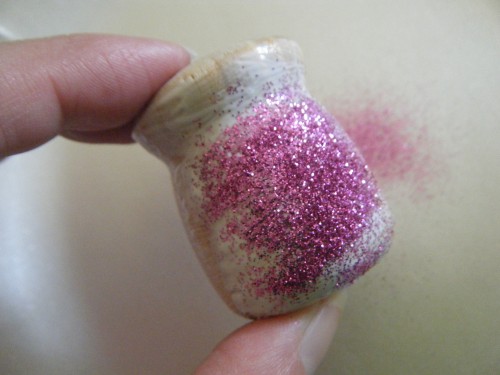 3.  Repeat steps 1 and 2 until the entire cup is glittered.  Allow to dry.
4.  Now your toothpicks have bling!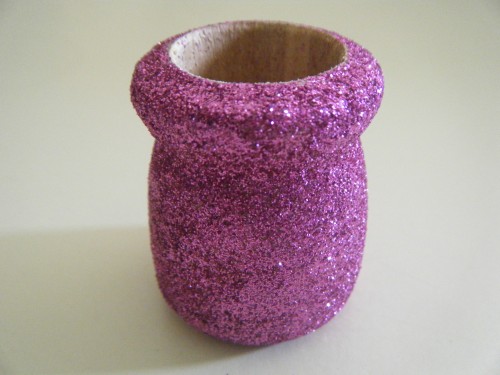 The inspiration for this project was a toothpick holder I made in Nursery School.  I was so excited about this project.  What little gal wouldn't be…GLITTER!  I was very proud to give this to my mom for Christmas.  She used it for 35 years and then gave it to me about 10 years ago.  I still love this little toothpick holder because I remember how thrilled I was to make it and give it to my mom.