August 1
.
Did you guess what this was going to be?  It's an owl.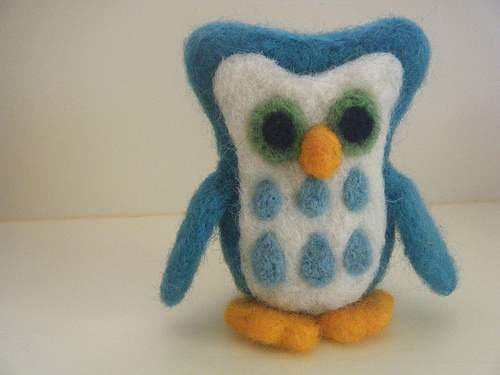 During the month of July, my "Try This" posts have featured kits.  Last week, I didn't get my project finished, so this week I'm wrapping it up.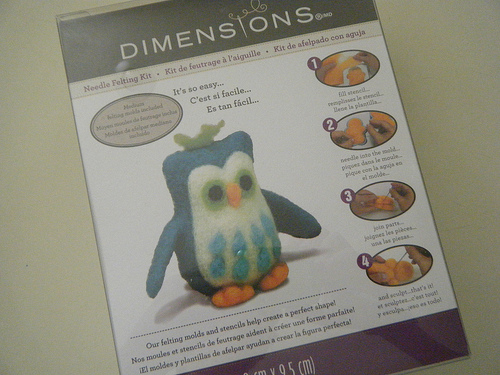 I don't know if there are many things cuter than needle felted figures.  This kit is from Dimensions.
The kit includes molds, stencils, wool roving, a felting needle and pad and instructions.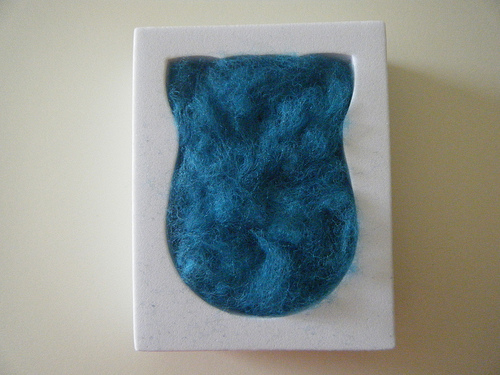 The first step is to make the body.  This is done with the body stencil and the body mold.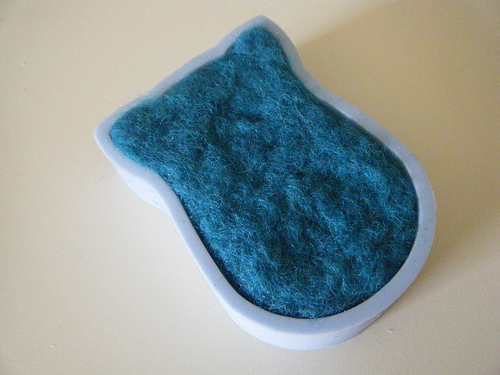 You use the body stencil to get the basic shape and the body mold to get a perfectly formed body.
 
Stencils are also used to create the wings, feet and tail.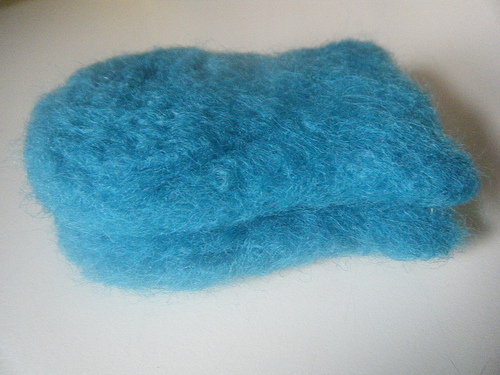 The two body sections are felted together.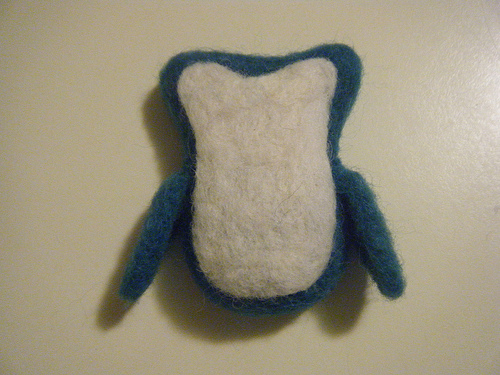 The face and tummy felt is applied, along with the the wings and tail.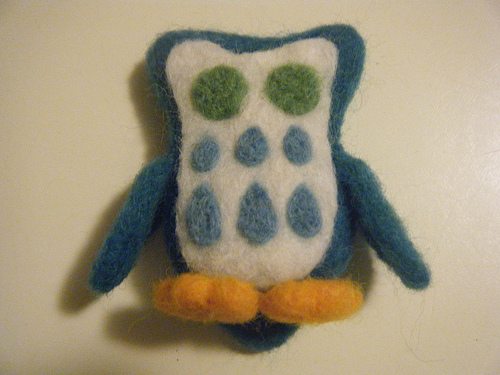 Other details are added…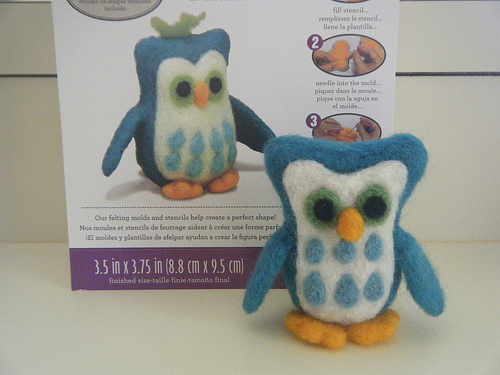 and you're done!  To me, needle felting isn't difficult, but it is time consuming.  If you'd like to give needle felting a try but don't know where to start, I'd highly recommend one of these kits.
Daily Inspiration
 
If one could make alive again for other people some cobwebbed skein of old dead intrigues and breathe breath and character into dead names and stiff portraits.  That is history to me!
George Macaulay Trevelyan
About the photo (taken July 30)…This old farmhouse sits just outside Fulton, Indiana, on State Road 25.  I pass it on my way to visit my daughter at Purdue University.  Situated on a rise with farm fields all around, it's been for sale since she started at Purdue three years ago.  If I had a money tree, I'd buy this old beauty, fix it up and live peacefully and quietly in the country.