June 3
.
This year, I want to tackle all the closets in my house.  First, my pantry.
This closet is actually "done," it just needed a little (okay, a lot of) tidying up.  I love a closet that has a little color.  This closet is painted a pretty sky blue. 
When I'm organizing or re-organizing a closet, I like to take everything out and start with a clean slate.  Since this closet is set-up the way I like it, I was able to go shelf-by-shelf and clear out the things I no longer wanted or didn't belong there.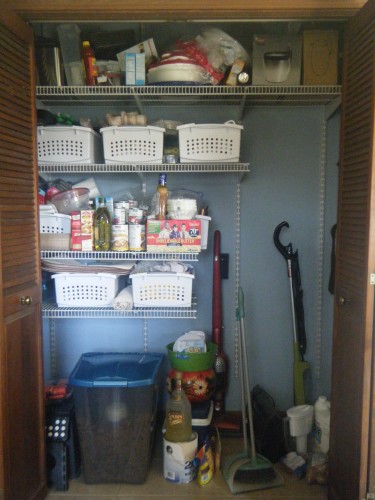 Before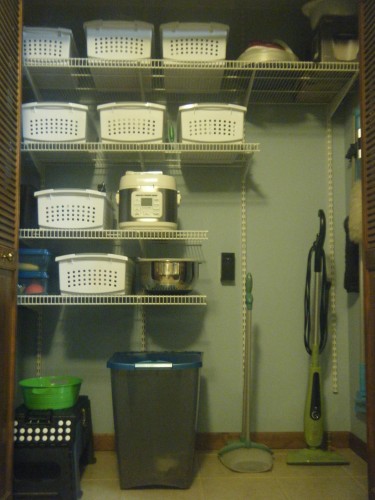 After
Doesn't it look wonderful!  I got rid of a few small appliances we don't use, and I moved items that belong in the garage or in the basement to the garage or the basement.  Another problem was food.  My husband and I are complete opposites on this issue.  I like to have a minimum amount of food in the house.  I like to have a few staples and the things we're likely to eat that week.  My husband likes to keep a extra food in case of a severe winter storm or zombie attack.  He's been squirreling away his stash in the pantry, so we struck a deal.  He could play a little "Doomsday Preppers" as long as he kept it in the basement.  The result, a lovely, functional pantry…at least until the next grocery trip.
Daily Inspiration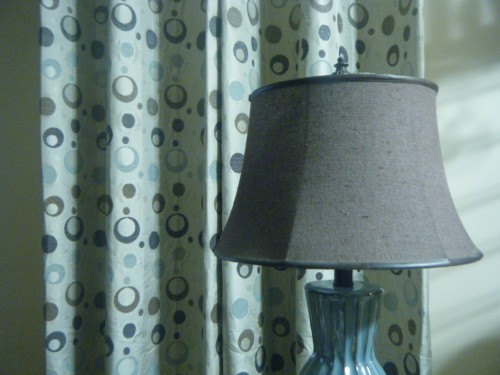 Home is the place we love best and grumble the most.
 
Billy Sunday