November 27
.
This year, I joined a Card Club with my two sisters, two nieces and a friend of one of my nieces.  We meet every other month and make two cards, two scrapbook pages or a combination of both.  Last Sunday, we had a cookie exchange.  In fact, it was a cookie and card exchange.  Here are the rules we followed:
1.  Bring one handmade card for each person.
2.  Bring one dozen homemade cookies for each person, plus one dozen to share.
First we exchanged cards, then cookies.
Some of the gals had "extra" gifts for each of us.
Here are the cards we made:
It was a great day.  My cookies were horrible, but I'm planning on doing better next year.
Art Every Day Month – Day 27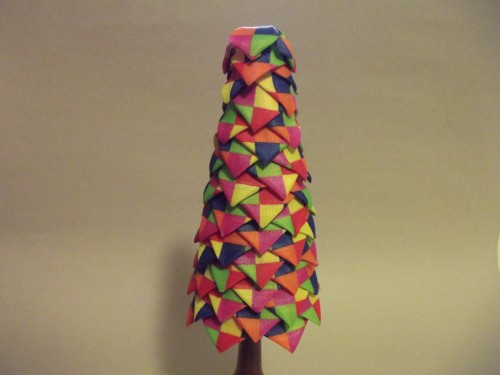 Ribbon Christmas Tree