April 14
.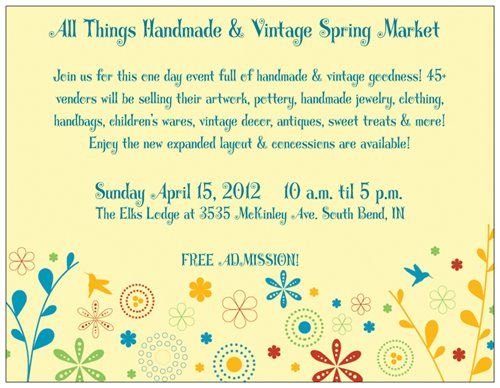 This week, I've been getting ready for the All Things Handmade & Vintage Spring Market.  My mind has been busy trying to think of all the details so I don't forget anything.  So, for this Saturday's list…a craft fair checklist.
Note:Â  I'm preparing for a 6-foot table space.
Display
Table, chair, table cloth, table skirt, plate stands, doilies, items for sale, snack table
Support/Promotional Supplies
Business cards & holder, pen(s), scissors, tape measure, tape, change & change box, calculator, sales receipt book, extra price tags, bags, tissue paper,
Miscellaneous
Camera, something to drink & eat, sweater, something to work on.
Future Things
Banner
This list is a work-in-progress.  If you've done shows before or you just have an organized mind, let me know if you notice anything I've missed.
Daily Inspiration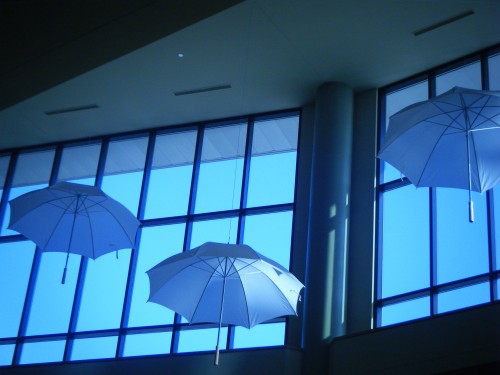 We can't plan life.  All we can do is be available for it.
Lauryn Hill