July 20
.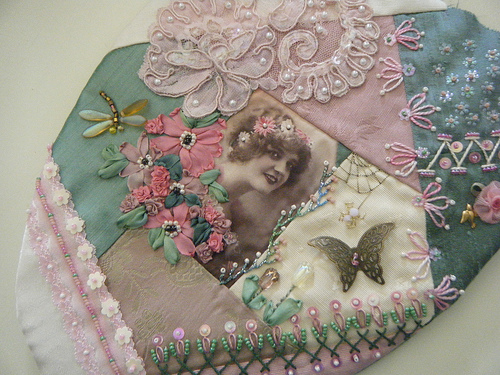 Session 1 of Artful Gathering is done.  I took Crazy Quilting 101 with Pat Winter.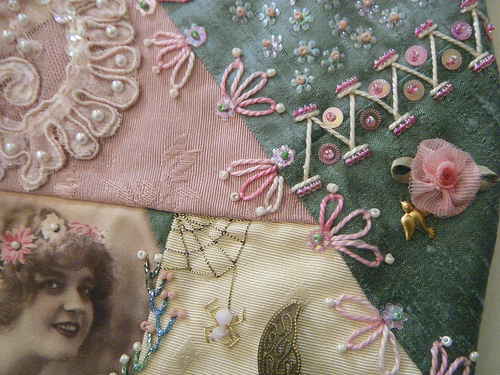 Last week, I added embellishments and started to finish the pouch.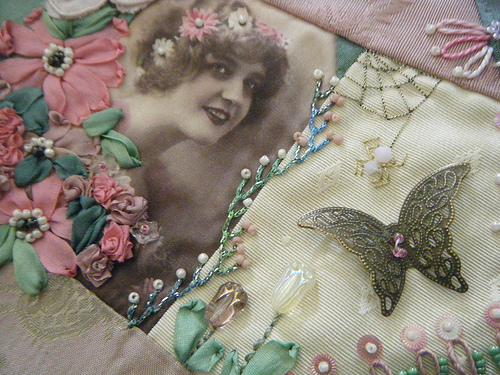 I ran into two little problems.  I decided to finish mine differently…unfortunately, my way left me with a seam on the inside lining.  I should have followed the instructions!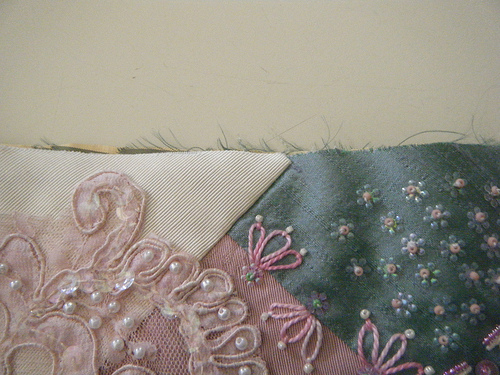 I also didn't leave much room for turning over the seam at the top.  I think I have a solution for both these dilemmas, but I need to go to the fabric store first.  So, you'll be seeing this pouch again…hopefully, finished.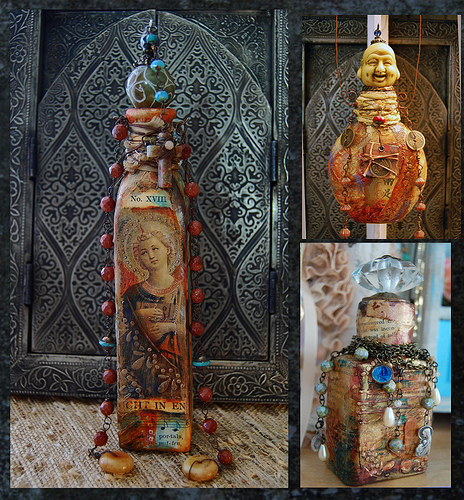 This week, Session 2 classes started.  I'm taking Mixed Devotions with Cristina Zinnia Galliher…
 
And, Make Every Minute Count Art Doll with Cat Kerr. 
Daily Inspiration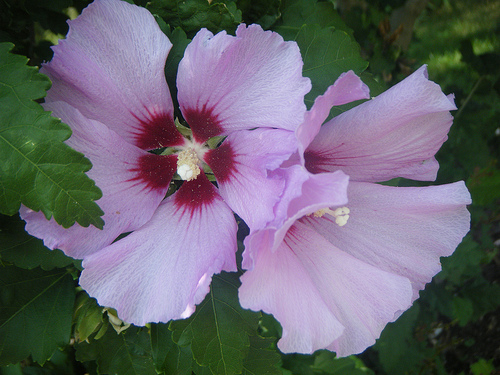 Flowers don't worry about how they're going to bloom.  They just open up and turn toward the light and that makes them beautiful.
Jim Carrey