January 16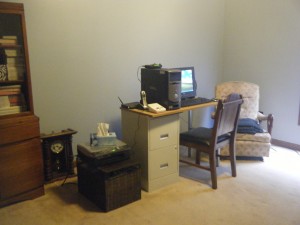 Creative space, craft room, artist studio, chick cave…whatever you want to call it, that's what I'm creating.  Here's what I want:
A pretty, fun and inspiring place to create and work
Storage for my supplies
Work spaces
An inspiration board and files
My initial budget is $150.  Check back and see the transformation on February 20.