January 23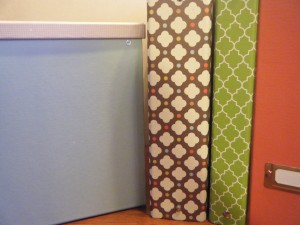 Part of creating a space to work in involves finding places for all the "paper" things that inspire me.  Here are some of my storage ideas:
3-Ring Binders – Are great for holding pictures and articles that inspire me.  They're also a great way to save space.  Here's what you do:  Take a pile of magazines you're holding on to because there's an article or picture you like.  Tear out the images and articles you find inspiring.  Then, put them into a beautiful 3-ring binder.  Now you have everything right at your fingertips and a big pile of old magazines, gone.
Magazine Files – Are great for storing magazine and books you want to keep, neatly and by category.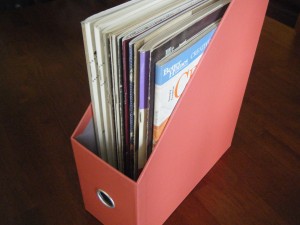 Hanging Files – Are great for patterns and pattern pieces.  When you're working on a project, grab the file and you have everything you need.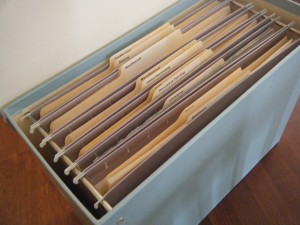 How do you store the things that inspire you?