October 17
.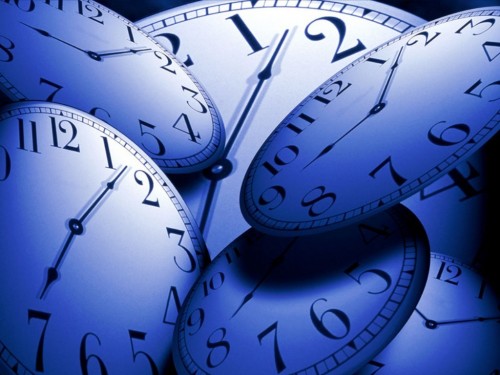 I can't believe it, but this will be my final creative book study for 2011!  What a wonderful year this has been for me.  It's been a year of re-awakening my creative dreams and passions, but one issue I'm still struggling with is time.  That's why I selected the book, Creative Time and Space by Ricë Freeman-Zachary, as my next book.
The book is divided into two sections:  Creative Time and Creative Space, both five chapters long.  The first chapter is "Exploring Time:  What Exactly Does 'Time' Mean to You?"  I remember while going through the book, Creative Is a Verb, Patti Digh talked about embracing the six creativity killers by using "both/and" thinking instead of "either/or" thinking.  Hearing that for the first time was very impactful, and I gave up the fantasy of, "When this happens, then I'll be able to…"  But, I still find myself struggling with execution.
Ricë asks us to explore our attitudes about time in a variety of ways…listing things we do that we consider creative and things we do that we consider non-creative; listing things we do where we lose track of time; and listing the parts of our day that fly by and the parts of our day that go slow.  Then, she encourages us to re-think how we think about time by infusing it with stories, adventure and blurring the line between "real life" and "creative life."
This week, I made a conscious effort to make every thing I did an expression of creativity.  I was AMAZED at how it changed the way I thought about my time.  I'm generally an upbeat person, but I felt absolutely giddy at certain points in the week because I brought so much joy and fun into the things I was doing.  I certainly noticed activities that I could cut or prioritize differently, and I definitely need to do more with planning what I want/need to do during the day as opposed to seeing what's "happening" during the day; but shifting the way I think about how my time is spent was dramatic and inspiring.  I'm excited!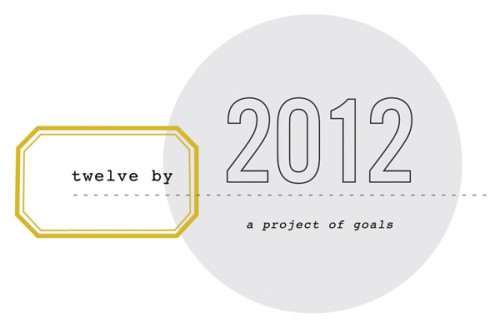 You'll also notice a new button under "What I'm Doing" on my sidebar.  I'm participating in a challenge from Oh, Hello, Friend called, "twelve by 2012″…12 things you want to get done by December 31st.  Here's my list:
twelve by 2012
1.  Add 50 items to my Etsy shop.
2.  Window treatments on all my windows.
3.  Complete the Right-Brain Business Plan Home Study e-Course.
4.  Hire Mary G. to come over and consult on furniture arrangement.
5.  Clean and organize the basement.
6.  Organize my paper/files.
7.  Send Christmas cards.
8.  Exercise/move every day, starting today.
9.  Measure all the rooms for carpet/flooring estimate.
10.  Create a birthday list.
11.  Write creatively for 5 hours every week.
12.  One more round of blog improvements.
I'll let you know in a future post or posts how I do.