December 12
.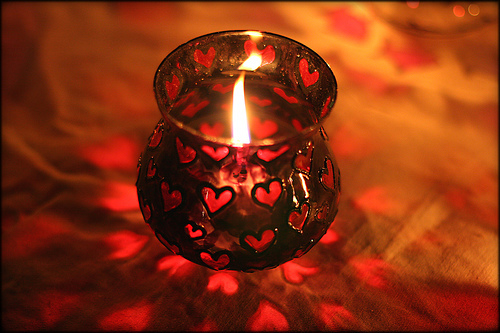 My final book for 2011 is Creative Time and Space by Ricë Freeman-Zachary.  This week, I read the chapter, "Creative Habits: Music, Candles and Companionable Cats."  Ricë makes the point that it doesn't matter what your creative space is like, "it only matters what you're like when you're there.  Are you inspired?  Excited to get to work?"  If the answer is, "no," studio rituals may help.  Ricë talked to the featured artists about their routines and habits when they enter their studios.  Here are some of the things they do:
Tea (lots and lots of tea)
Music
Candles 
Pets
Turn off the phone and/or computer (email and internet)
Set up their work space
Put on a special apron or smock
Write/draw in a journal
Whatever it is, it marks the move from the "world out there" to the "world of your studio."  Ricë encourages us to look at our studios and see if it satisfies all our senses (sight, sound, smell, taste, touch).
This was a particularly interesting chapter to me because I realized that I have no studio rituals.  I'll enjoy testing out some of these ideas to see how they affect me.  Do you have any rituals or ways you mark your "creative" time?  I'd love to gather some ideas.