February 6
.
No trip would be complete for me without a few souvenirs. Here's what I picked up while on our cruise:
Guatemalan Bead Necklace
I should never visit Guatemala because I would come home with a lot of beadwork.
Talavera Bud Vase & Frame
I love colorful pottery, and I knew I would actually use both of these items. Beautiful and functional…totally easy to justify this purchase.
Postcards
I have bought postcards all my life. I think I feel a future blog post coming on.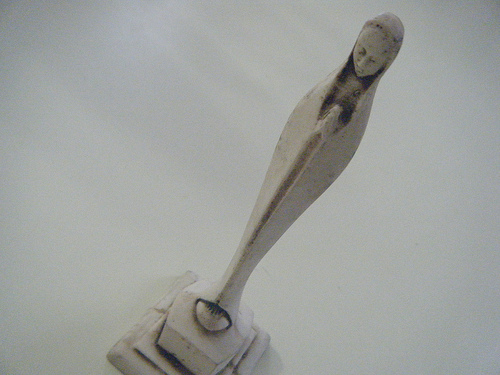 Fish Bone Madonna
This is made of crushed fish bone and resin. She is so beautiful to me.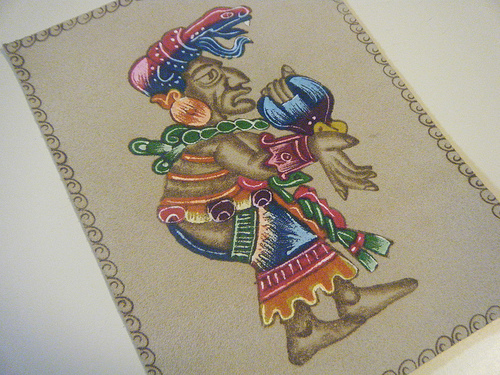 Ix Chel Leather Painting
During our stop in Cozumel, we toured the Maya ruins of San Gervasio. The Maya are believed to be the first settlers of Cozumel, whose Maya name Kùutsmil, translates to Island of the Swallows. The island was sacred to Ix Chel, the Maya Moon Goddess, deity of the moon, childbirth, fertility, medicine, and weaving. The San Gervasio ruins were once a hub of worship of the goddess Ix Chel and the temples were a place of pilgrimage. Maya women would try to travel to San Gervasio and make offerings at least once in their lives. I thought this colorful leather painting of Ix Chel was a lovely reminder of our trip. I'd like to have it framed.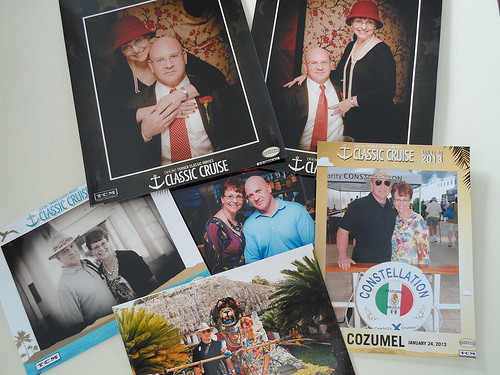 Professional Pictures
During the cruise, professional photographers circulate around and take your picture. Then, the pictures are posted in the Photography Studio. These are the ones we decided to purchase. I'm wearing a cloche in two of the pictures because those were taken during our Jazz Age Theme Night.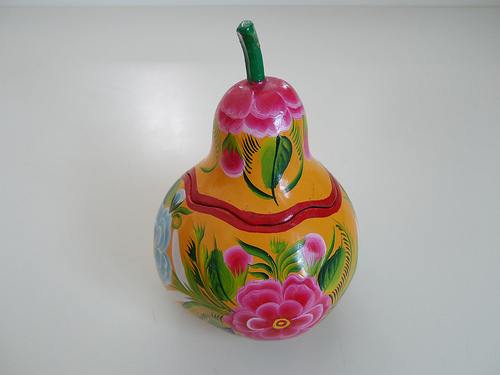 Painted Gourd
I assume (hope) this was painted in Mexico, but this pretty little painted gourd isn't signed. I love gourds and when I find one I like, it's hard to resist.
I sure do love vacations and these little treasures will have me remembering this one fondly for a long time to come.