May 19
.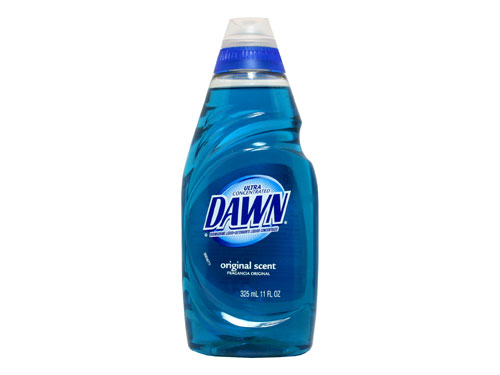 I don't use Dawn dishwashing liquid to clean my dishes, but I do use it for some other things.  It all began with this "recipe" for stain removal that was posted on my Greyhound group's message board:
1 large hydrogen peroxide
2 Tbsps baking soda
6 drops Dawn
This gets out blood, puke, pee, poop, wine, smells, anything!  I haven't found a place this doesn't work on.  If you use the mixture straight it may leave a white 'hue' (it's NOT a stain or bleached!) but it will go away after you vaccum a few times or clean the carpets with a machine.
All of a sudden, I started noticing a lot uses for Dawn.  Here are some of my favorites (all use Dawn Original Blue):
1.  Dawn as a laundry pre-treater.  I've been pleasantly surprised at the great results I've had.  Don't get too crazy with the application or wipe the Dawn away before washing.  You don't sitcom-worthy bubbles coming out of your machine.
2.  Dawn as a soap scum remover in your tub or shower.  Smear it on, let it stand for 15 minutes or more, then clean it off.
3.  Dawn as a degreaser for hands, pots & pans or anything in the kitchen.
4.  Dawn as an oil spot remover for your driveway.  Absorb any oil with kitty litter.  Sweep up the kitty litter.  Apply Dawn, let soak, then rinse it away.
And now for a little fun…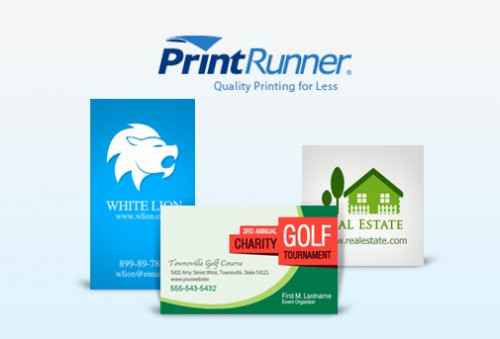 Tuesday, I announced an opportunity I was given to host a giveaway from PrintRunner.  The prize…250 Business Cards.  For hosting this giveaway, I'll receive 250 business cards too.  You can read more details about the giveaway here.
And the winner is…
Kari of Dog is God in Reverse – My Life With Dogs
Congratulations, Kari!  Thank you to everyone who left a comment.
Daily Inspiration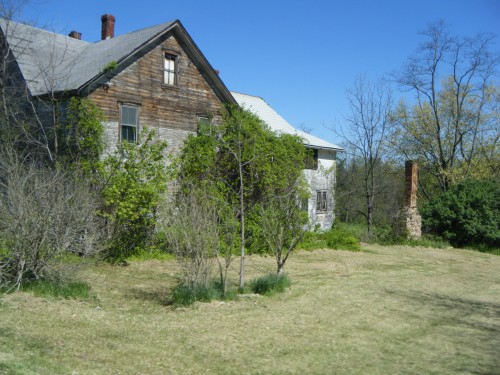 There is nothing like staying at home for real comfort.
Jane Austen