October 18
.
Today is the last day I'll talk about my vacation to Dewey Beach, Delaware, for Greyhounds Reach the Beach.  To finish up, I'll tell you about one of my favorite outings…to Lewes, Delaware.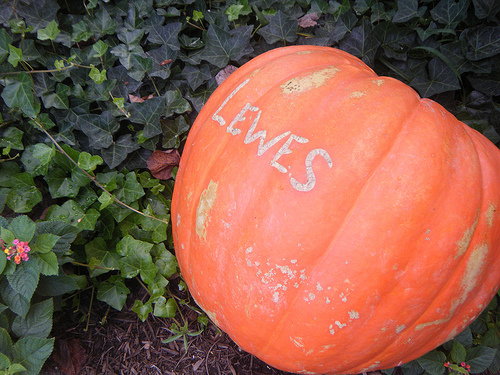 I first heard about Lewes in a 2011  Tales and Tails post.  I love history, and this town, which calls itself "the first city in the first state," was a delight.
Lewes had its beginning in 1631 when the Dutch selected it as an ideal site to establish a whaling station, but as a result of a dispute over a Dutch coat of arms the settlers had mounted on their settlement, all 32 settlers were massacred by a local tribe of the Lenni Lanape Indians.
Lewes is named in honor of a town in Sussex County, England.
I parked at the Lewes Presbyterian Church.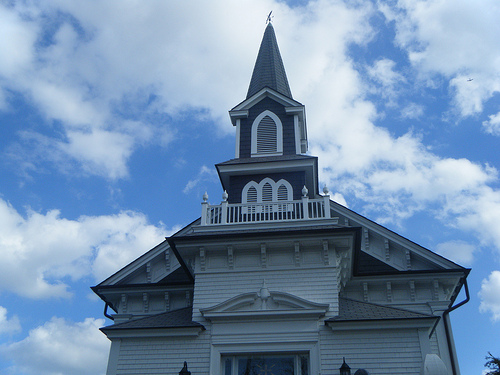 I LOVE this style of church building.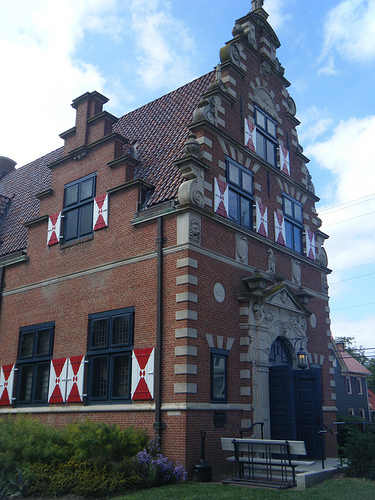 I walked to the Zwaanendael Museum that was just down the street.  This building was constructed in 1931 to celebrate the 300th anniversary of the town's settlement.
Then, I wandered through the town, stopping in some of the cool shops and the antique mall.
My next stop was St. Peter's Episcopal Church, which calls itself "the first church in the first city in the first state."  It was fascianting to me how the graveyard surrounds the church, right up to the front door.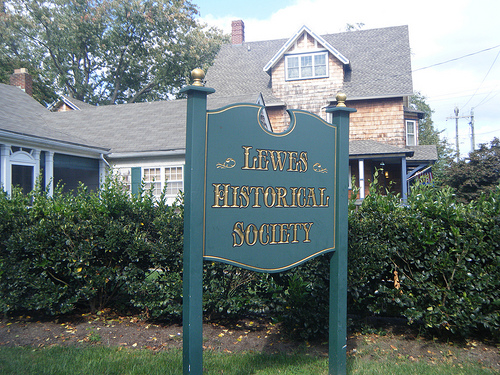 My final stop was the Lewes Historical Society.  This historic complex holds 9 historic buildings dating from the mid 1600's to the late 1800's. 
With the exception of the Hiram Rodney Burton House, all the buildings have been moved from other locations in Lewes or surrounding communities.
There is so much more to see in Lewes.  I hope to make it back there one day.
Daily Inspiration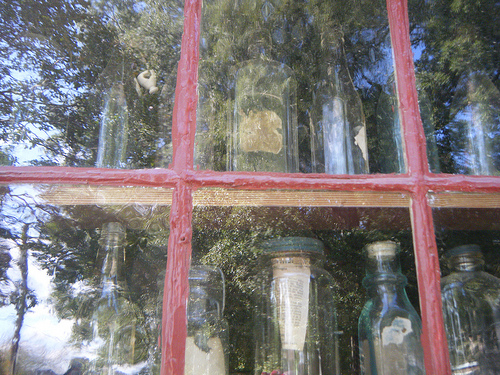 One travels more usefully when alone, because he reflects more.
Thomas Jefferson