October 16
.
One of the fun things about Greyhounds Reach the Beach are the all the wonderful vendors.  Here's what I picked up:
 
Tag Collars – I like this idea and wanted to give it a try.  A tag collar is slipped over the head and holds an identification tag.  They're designed to be break-away.  I want to try them because sometimes I like to let the hounds go "naked" around the house, but I still want them to wear an identification tag.  These are from LongDog Leather Works.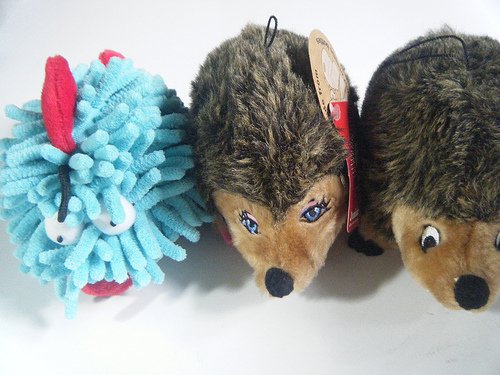 Hedgehog Toys – Freedom's hedgehog is lookin' mighty rough, so I picked up these so she'll have plenty of her favorite size hedgehog.
Union Jack Poop Bag Holder – Couldn't resist this for Casper.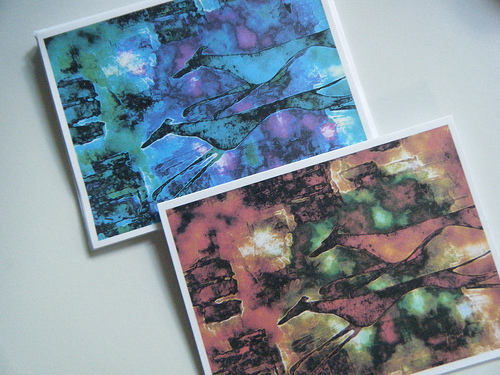 Greyhound Notecards – So pretty.  These are from Gryffin Designs.
Greyhound Jewelry – The "Love Greyhounds" piece is from Anne & Jane.  This was the first time I had seen their work.  The round pendant is cast from an antique button and is the lovely work of Shannon O'Reilly.
Fleece Top – This was an impulse buy, but I'm sure I'll get a lot of wear out of it, especially during the cold months ahead.
Butterfly Gourd – I love decorative gourds.  I saw this little beauty in a shop in Rehobeth and added it to my collection.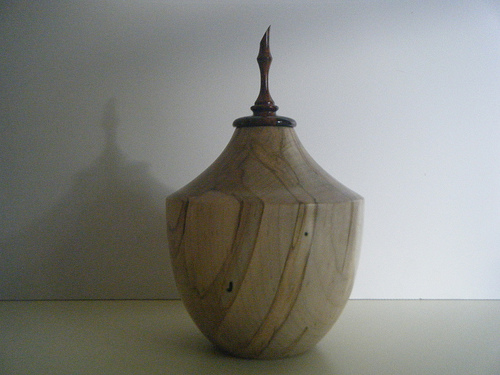 Our most special purchase…an urn for our beloved Paloma.  Paloma was our first greyhound and we lost her much too early.  Last year, we saw these beautiful urns from The Barking Tree.  My husband loved the beautiful wood and admired the skill and artistry of Pete Wade, their creator.  This year, we selected one for Paloma.
Daily Inspiration
 
All God's angels come to us disguised.
James Russell Lowell