October 13
.
Following our friends
Last Thursday, we returned from our vacation in Dewey Beach with our friends, Tyler and Amy, and their 3 greyhounds.  Dewey Beach, Delaware is a little over 700 miles from our home in Indiana, traveling through Ohio, Pennsylvania and Maryland.
"Are we there yet?"
Last year, we rented a 15-passenger van and drove together.  This year, our friends took their vehicle with their 3 houndies and we took our vehicle with our 3 houndies.
Sometimes we switch positions
Fortunately, the hounds travel very well.  They settle in and spend most of the time sleeping.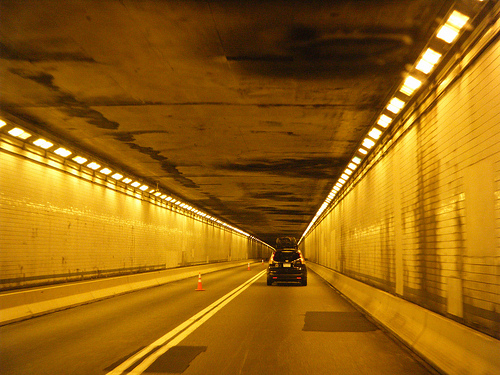 Following our friends through the tunnel
During the trip, we traverse two engineering marvels.  We get to travel through the Allegheny Mountain Tunnel which was constructed in 1939.  The Alleghenies comprise the rugged western-central portion of the Appalachian Mountain Range.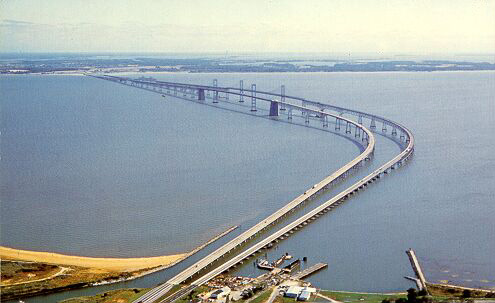 Aerial photo of the Chesapeake Bay Bridge, from a post card from the 1970s (source)
And travel over the Chesapeake Bay Bridge.
What a bridge!
Opened in 1952, the bridge is 4.3 miles, shore-to-shore.
Following our friends over the bridge.
Incredible!
Daily Inspiration
Though we travel the world over to find the beautiful, we must carry it with us or we find it not.
 
Ralph Waldo Emerson