March 15
.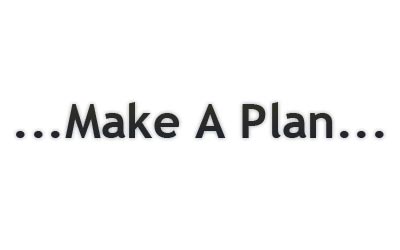 If I died today, what would I wish I'd taken care of?  Every Thursday in 2012, I'm taking a look at that question.  This month, I'm thinking about estate planning tasks.  This is a huge topic, so I'm starting by listing out all the things that "ideally" should be done, so I have an idea of what I need to do and what I need to gather together.  Laws are different in every state, so my husband and I plan to visit an estate planning attorney to make sure we're doing what we need to do; but I thought preparing my "lists" would be a good first step…something to get my mind in the game.  I've made three separate lists – Important Documents, Business Documents and finally, Personal Documents.  If you notice I missed something, please let me know in the "Comments."  These posts are not authoritative, rather they are like one friend talking to another, sharing plans.
List of friends (off-line and online) – Who should be contacted in the event of your death.
List of organizations in which you have membership – Other members may want to know and the organization may provide special death benefits, services or assistance.
Care instructions for pets - Who will assume responsibility for your pets?  You'll also want to list the name of your veterinarian and any other important information.  This is a decision that involves you speaking with the person, family or group you want to take your pet.
Heirloom Album – A list and/or pictures of family heirlooms and the stories behind them.
List of valuables – Do you own valuable items that your heirs may not know are valuable?  I thought about this with regards to jewelry.  Most of my jewelry is costume jewelry, but I do have some "real" pieces.  A list of the "real" items could be helpful.
Letter of instruction - This will have any information you want your heirs to know and instructions for them to follow, such as  funeral wishes, the location of key papers, the location of keys, etc.  Many of the items above, could be listed in this letter of instruction.
I am completely overwhelmed by these three lists…but one step at a time.  Every task that's completed will be helpful and make things easier "if I die today."
Daily Inspiration
 
Since the day of my birth, my death began its walk. It is walking toward me, without hurrying.
Jean Cocteau