March 13
.
My friend, Amy, inspired this series. It started when she realized that she would buy herself something nice, like a piece of jewelry that she would wear occasionally, while every day she was drinking her coffee from a thermal travel mug with a Christmas graphic clouded by condensation…during the summer. This inspired her to look at the things she uses most and upgrade them to something special, functional and beautiful.
This is a picture of the infamous Christmas travel mug and it's lovely replacement.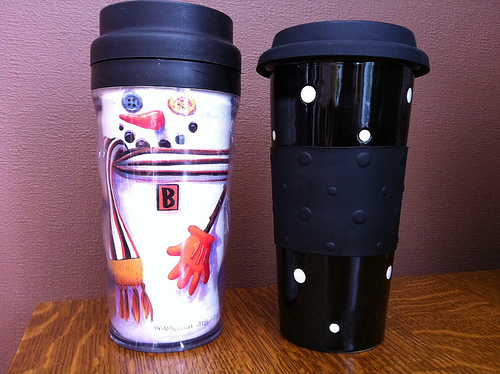 I thought this was a great idea and made a lot of sense. So, I'm on a mission to "notice" what I use the most and make sure those things are my best things. The second Wednesday of every month, I'll tell you about something I've improved upon.
Last month, I told you about replacing my chipped dishes. This month, I replaced a laundry basket that was acting as a hamper with an actual hamper.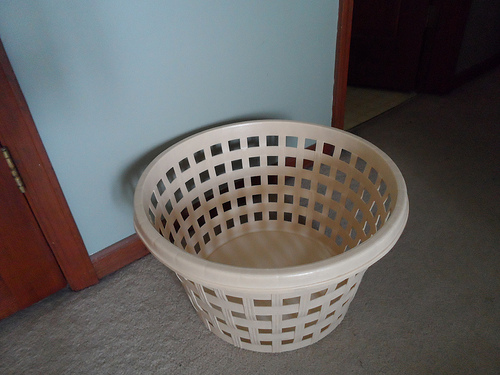 This was a nice replacement because I'd been wanting another laundry basket. Now, I have one.
 
This hamper is from Curver, and I picked it up at Target. It has the look of woven natural fibers, but is made from plastic. It's also cool because you can attach the lid to open from the back or open to the side.
Want more ideas? Here are some things my friend, Amy, took from every day ugly to every day pretty.
Her old robe, with holes courtesy of her greyhound, Zonda…
…was replaced with a soft, fluffy robe. This is actually my robe. Amy liked her new one so much, she gave me one for Christmas.
She also replaced her disposable plastic liquid soap dispenser with a refillable glass liquid soap dispenser. Very pretty!
I would love to have you join me. If you have some horrible thing that you make beautiful, send me a picture or pictures and tell me about it at whatremainsnow@gmail.com.