December 22
.
In 2013, I did several "Every Day Ugly" posts on the second Wednesday of the month. What is "Every Day Ugly?" It's where I look around at all the things I use the most, to make sure those are my "best" things. This series was inspired by my friend, Amy, who noticed that some of the ickiest things she owned were the things she used the most. She wanted to change that to make sure that her every day life was filled with beautiful, functional things. This inspired me to take a look around and make sure that I wasn't saving "the best" for days that rarely come.
I don't have any "improvements" to report this month, but my friend Sue, of Graceful Greyhounds, sent me this lovely project.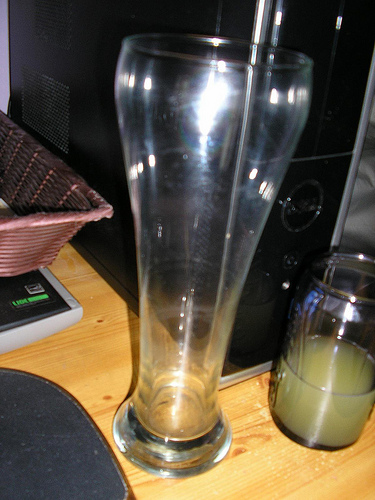 She took a plain glass vase.
Punched out flower shapes.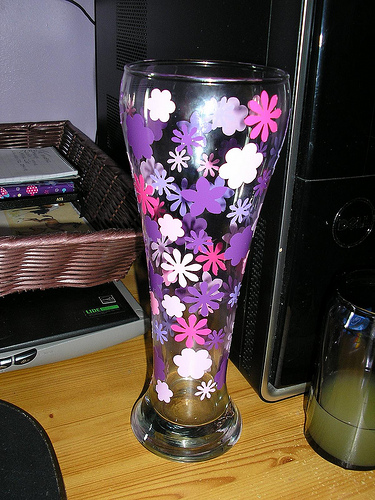 Adhered them to the vase.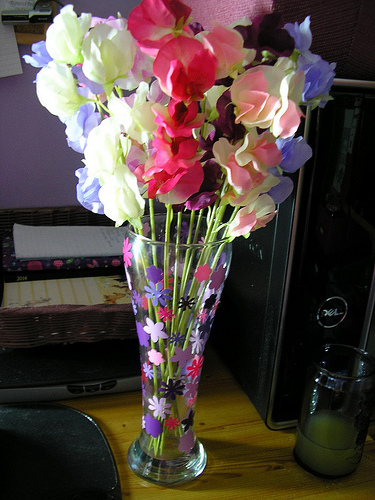 And Voilà ! The perfect reminder that spring is a mere three months away. Thank you, Sue. What a beautiful project.