October 20
.
Every Sunday, I write a post under the category "Creating the Creator." It's a way for me to keep creativity a priority in my life. Often, I post about a book I'm reading. Last week, I finished the book Creative Thursday by Marisa Anne. I was thinking about what to do next and nothing sounded good to me. I think I need a little craft therapy.
While looking through a past issue of Cloth Paper Scissors magazine, I spotted these adorable owls by Dawn Rogal.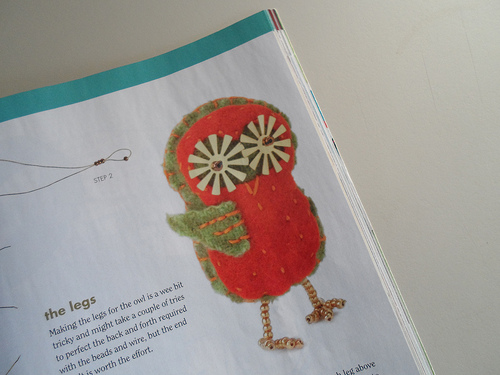 Let's make some owls!