June 16
.
All of June's crafts will be kid-friendly, in honor of "School's Out For Summer!"
Inspiration:
Disney Family Fun – Flower Friends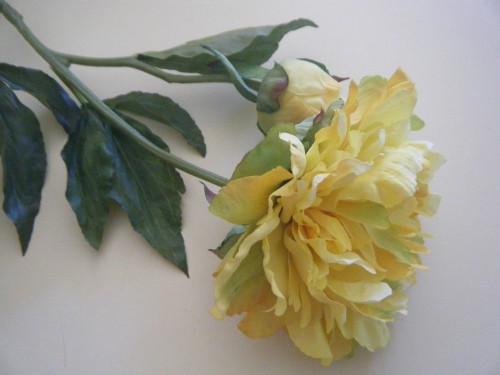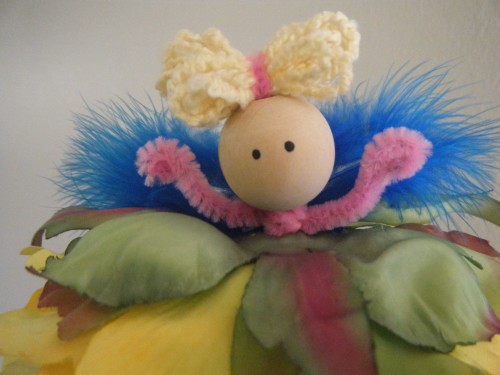 Supplies:
Silk flower
Drilled round wood bead
Chenille stem
Hair (embroidery floss, yarn, anything)
Feathers or chenille stems for wings
Wire cutters
Scissors
Glue (not pictured)
Markers or paint for face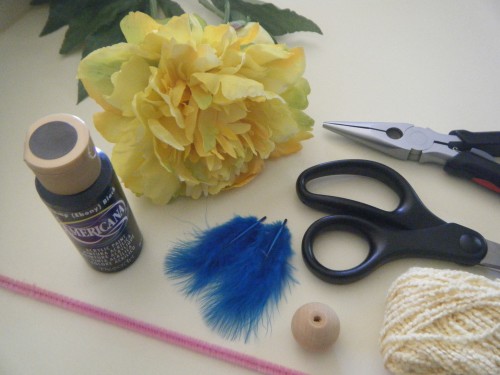 1.  Separate the flower from the stem.  Select as many layers of petals as you like for the fairy's skirt.  My fake flower's layers were hot-glued together, so that limited what I could do.
2.  Fold the chenille stem into thirds and use the wire cutters to snip off a third.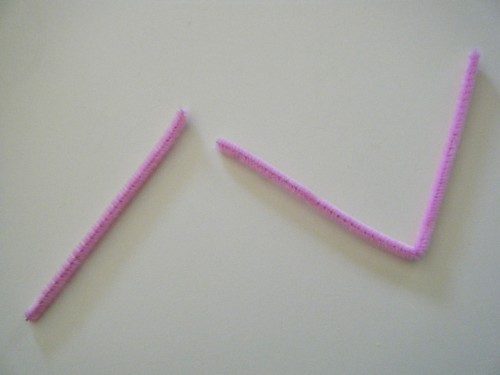 3.  For the hair, wind the yarn around your fingers to form a mini skein.
4.  Bend the longer piece of the chenille stem in half and tuck the hair in the fold.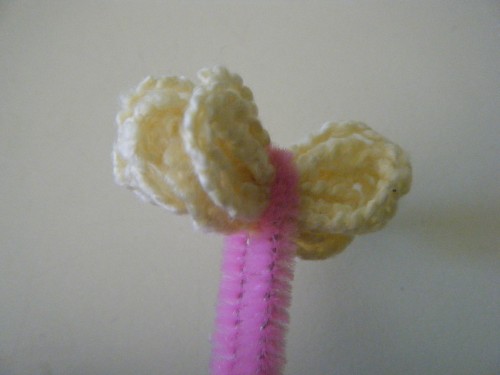 5.  Thread both ends of the chenille stem through the bead head.  Make sure the head is tight against the hair, then snip the hair loops.  I didn't snip my hair loops.
6.  Wrap the shorter piece of the chenille stem around twice under the head to create the torso and arms.
7.  Thread the legs through the petal skirt.  Slide the skirt up under the arms and twist the legs to keep it in place.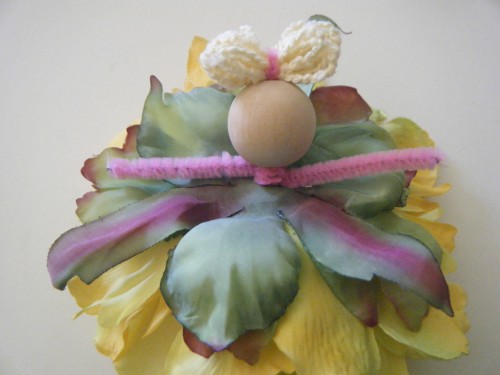 8.  Fold the tips of the legs and arms to hide the sharp ends and to form hands and feet.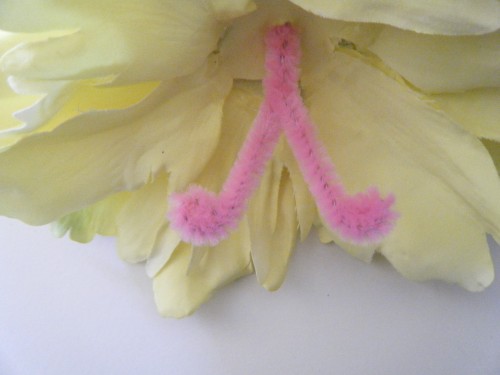 9.  Use markers to draw a face on the wooden bead.  I used paint.
10.  Attach two feathers for the wings with glue.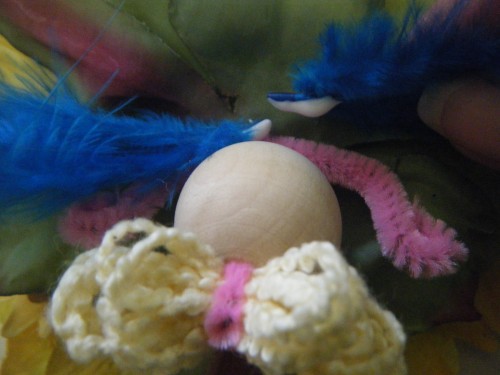 11.  You've just created your first fairy.  Think of all the other fairies you can make, and all the magical adventures they'll have.