October 1
.
You may remember that every May, we go to the Spring Fling. It's one of our favorite days of the whole year. Well, guess what? We now have a second favorite day of the whole year…The Fall Frolic!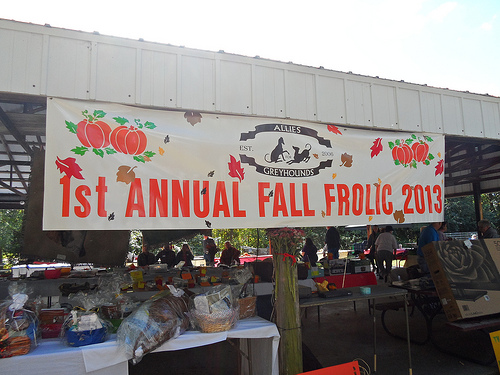 The Fall Frolic is a gathering of our Greyhound rescue group, Allies for Greyhounds of West Michigan (AFGWM). While the Spring Fling is held in Grand Rapids, Michigan, the Fall Frolic was held close to home in Mishawaka, Indiana.
We had a wonderful time seeing our friends, new and old.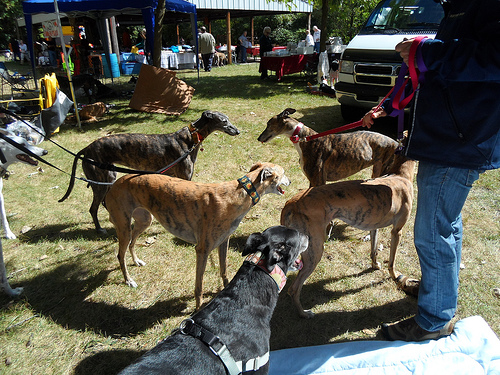 There was a great potluck lunch, a silent auction, raffles, a photo booth, games and a lot of laying around.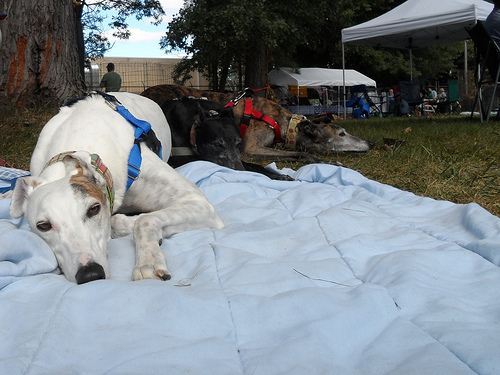 Notice how horrible the pictures are? Our mommy's technique for taking good pictures is to take a lot of them…we mean A LOT of them. Then, she's able to get a few good ones out of the bunch. It usually works, but this time, the whole bunch was horrible.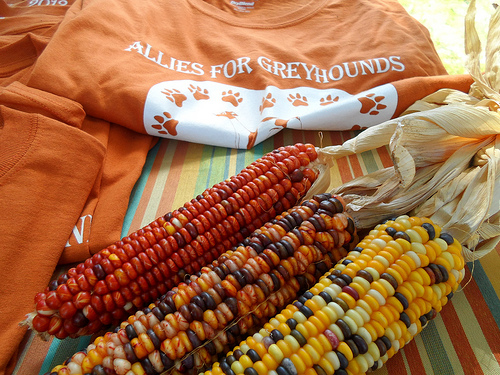 Regardless, we had an awesome day.